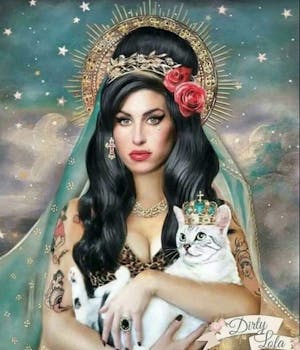 The Sunday Buzz Matinee from Cygnus Radio
A Tribute To Amy Winehouse
A Tribute To Amy Winehouse appearing at Cafe Nine in New Haven
A Tribute To Amy Winehouse
Songwriting featuring sounds of soul, jazz, motown, blues, and covers that could have been her own, Amy Winehouse has made her mark in music the world will never forget. Passing at the tender age of 27, she released three platinum selling albums, and is considered one of the jazz singing greats of our time.
For one night only, join the best singers and instrumentalists from the Elm, Park, and Water city areas as we celebrate her life and musical legacy through song.
Music will feature performer and MC Elizabeth Ashkins of Free Flow and the Walrus All Stars, Kristin Butler, Whitney Cane of Gabi & Whitney and Hifi Radio, Daniela Cardillo, Fernanda Franco of FatE, Nathaniel Hintz feat. Simone, Alex Patrie of FatE, Gabi Tozzi of Gabi & Whitney, and Jeff Wickun of Bajzelle, The Funkees, and Drop Party. This is a night you DON'T want to miss! Stop by and let her music move your spirit.