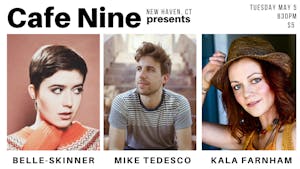 Three award winning songwriters share their stories.
Belle-Skinner is a dark nostalgic singer-songwriter based in upstate New York and Brooklyn. With a hauntingly beautiful, lilting soprano and innate sense of melody she crafts tales of songbirds, sirens and desert nomads - nuanced and layered stories which bridge the gap between past and present. Though her influences cover a broad range of genres - from French chansons and Russian folk to contemporary alt-pop and rock - her voice often draws comparisons to the likes of Joni Mitchell, Jeff Buckley, Angel Olsen, and Lana Del Rey.
Opening for acts such as Mitski, Sean Rowe, Saint Saviour, Bill Ryder-Jones, Joy Ike, Novelty Daughter, Winterpills, and Heather Maloney, she has performed at venerated venues like The Linda, Rocky Mountain Folks Festival, and the Roundhouse Theatre in London.
In 2015 she was a finalist at the Telluride Troubadour Competition; a showcasing songwriter on the main-stage at Rocky Mountain Folks Festival in Lyons, CO; a semi-finalist in The 2015 Great American Songwriting Contest; a finalist in July 2016's SolarFest Songwriter Showcase; a showcasing artist at August 2016's MusikFest, the country's largest free music festival; and a performer at Brooklyn's famous Northside Festival in 2017 and 2018.
In 2013 she was awarded a Maguire Fellowship to study music production in London, where she recorded her first EP, titled Operator. Her self-produced record, titled We Shut Our Eyes, was released in November 2016. She is currently working on her third record and debut album.
Named one of "8 Female Musicians From Upstate New York You Should Be Listening To Right Now" by Saratoga Living
Voted "Best of 2017" by Sofar NYC
Winner of The Deli Magazine's NYC Artist of the Month (January 2017)
"One of the brightest new songwriters to come along in years"
-Custom Made Music
"A hidden treasure...Belle-Skinner reflects the deepest flaws and the greatest beauties of human nature within her music, which is both charming and chilling, and a simple joy to listen to."
A Brooklyn-based pianist/singer-songwriter, Mike Tedesco brings high-energy paired with honest and eclectic music to every live performance. As a songwriter and performer, Tedesco has drawn inspiration from a variety of musicians, from Billy Joel to Freddie Mercury, Paul Simon to Ray Charles, and Jeff Buckley to Sting. Over the past year, Tedesco has toured all over the country - down the East Coast to Florida, through the Midwest to Chicago - and plays year-round throughout New York and New England. Tedesco has most recently teamed up with local multi-instrumentalist/producer Justin Goldner (Dear Evan Hansen, The Greatest Showman) and drummer Jamie Eblen (Dear Evan Hansen) to create his 4-song EP, Hardly Recognizable, which was released on 4/5/19 through LA-based label Sound Revolver Records and is available on all streaming platforms. You can follow Mike on Instagram @mikeplayspiano.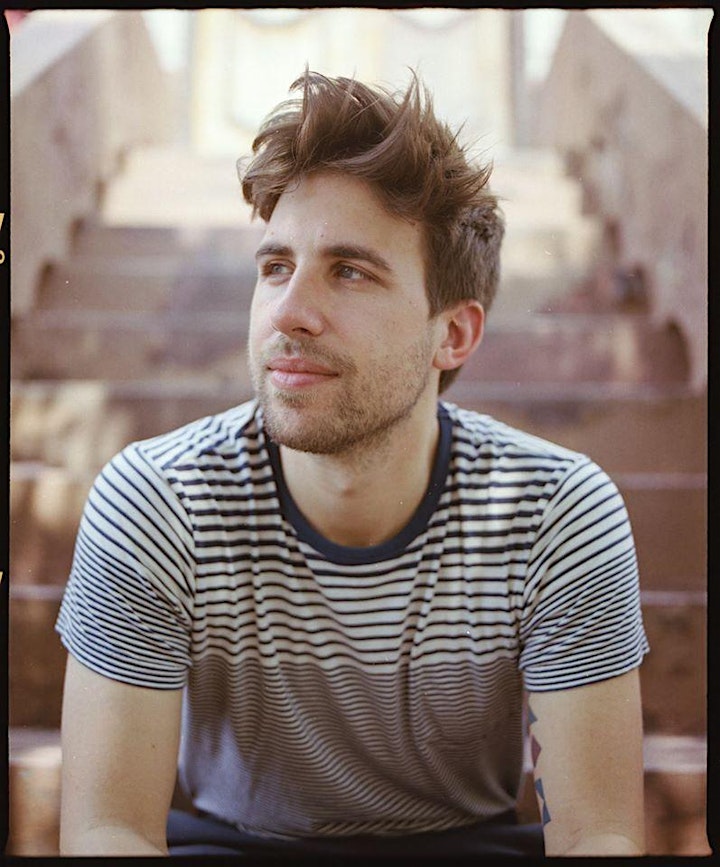 Once upon a time, nestled away in the Quiet Corner of rural Connecticut...
A pint-sized songstress set out into the world with one vision: to inspire and heal through the transformative power of music. Decades later, Kala has performed at listening rooms across the country, garnering numerous awards and media attention, including The Rhode Island Songwriters Association Performing Songwriter Contest 2017 winner and alumni of the prestigious Johnny Mercer Songwriters Project. Drawing from a classical education and a professional background in musical theater, Kala presents a hallmark reinvention of the folk tradition. Her passion for fairytales, ancient history, and storytelling draws audiences from around the country into the reinvented worlds of alternate times and places.