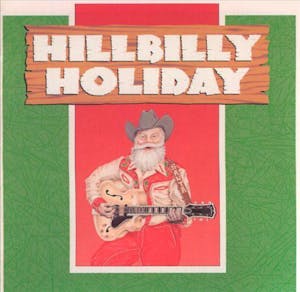 Sunday Buzz Holiday Party from Cygnus Radio, Golden Microphone & Cafe 9
Bronson Rock, Roses Wild
Cafe Nine & Cygnus Radio Celebrate The Holiday Season with Music, Food and Good Cheer!
Bronson Rock plays originals and cool covers from long ago. Fronted by Buzz Gordo, (Big Bad Johns, Gone Native), the band plays a bunch of Gordo originals as well as a host of cool, danceable covers of obscure soul, rockabilly and garage rock classics.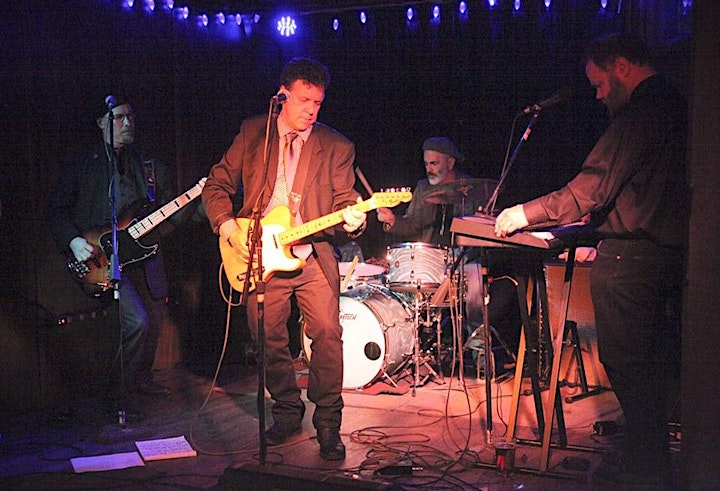 Dressed in gold sequin tops and sturdy, beat-stomping boots, the formerly all-female four-piece Roses Wild first took to the stage in the fall of 2018, paying homage to country greats, Emmylou Harris, Dolly Parton, and Gillian Welch at an arts showcase honoring history's most daring women. Like a heady bouquet returning to the brambled rosebush, the band has since grown into a rollicking, Americana five-piece with a catalog of catching original music.
Bandleader Stefanie Clark Harris is the writer behind Roses Wild's bittersweet songs, spinning a sound that's part country twang, part hymnal. The tight knit musical family that is Roses Wild lifts Harris's crystalline voice and Gibson Workhorse into two-stepping territory, where even songs of oppression and heartache have a touch of exhilaration to them. The band has shared the stage with the likes of Sarah Shook and the Disarmers, Sarah Borges, and Ward Hayden and the Outliers.
Born and bred in New Haven, Connecticut, Roses Wild features Katelyn Russell (of The Split Coils) on drums and harmonies, Tiffany Lee Bollaro on harmonica, Nancy Matlack (Goodnight Blue Moon) on bass, and Jay Russell (The Split Coils) and Mike Jensen Sembos (The Backyard Committee) trading off on guitar, bass, and harmonies. Black Diamond, the band's first EP, will be released in late 2019. Keep up with Roses Wild on Instagram at @stefanieclarkharrismusic.