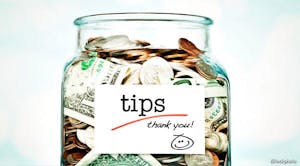 Cafe Nine Virtual Tip Jar - Employee Emergency Relief Fund
$5.00 - $250.00
Sales Ended
On GoFundMe
Having a drink at home while practicing social distancing ? If you have the means, please consider leaving a "Tip" to help our employees .
Cafe Nine Virtual "Tip Jar" for Employee Financial Relief will be operating from this Event. If you can spare a donation, the funds will be equally distributed between our barstaff, sound engineers, maintenance and security staff.
We are suggesting a $5 tip. If you have the means please feel free to donate what you can spare. Just click the ticket button and send the employees a "tip".
Event date will change weekly during this health crisis. Please visit as often as you afford.
Thank you all in advance for your continued support of Cafe Nine staff.