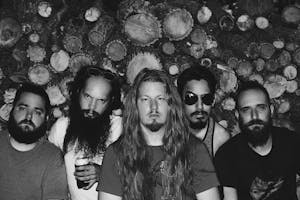 Carrie Nation and The Speakeasy
Dr Caterwauls Cadre of Clairvoyant Claptraps
$10.00
Tickets At The Door
Put on your dancing shoes. We are going to  Mardi Gras in Appalachia!
CARRIE NATION & THE SPEAKEASY is a high-energy "Brass 'n' Grass" quintet from Wichita, KS. The band, whose sound has been described as "...a stagecoach in overdrive", has brought their eclectic blend of bluegrass, ska, punk, and dixieland to packed clubs, basements, and festivals across the US since their inception in the spring of 2007.
CNS has built a solid following playing 49 states and 8 countries with their energetic live show and ability to fit on the bill with acts ranging from bluegrass to rockabilly; punk to ska. Thoughtful songwriting is delivered through unique arrangements and eclectic instrumentation. Throaty vocals charge over percussive guitar rhythms. Breakneck mandolin solos melt into blaring trombone and trumpet lines, while the standup bass and feed-bucket-trap-set churn out driving rhythms that carry the force of a Kansas freight train.
The band's DIY mentality is shown through their self-recorded albums, self-published music, self-booked tours, and a community of local and regional visual artists that illustrate the band's distinctly grassroots approach. CNS has been pounding the highways and byways of this great country (and others) for over a decade now, bringing their songs and stories to thousands. Always providing a high energy, drink'em down atmosphere to any place they play, CNS has proven a dedication to their live shows with a solid understanding of what entertainment really means.
Dr. Caterwaul's Cadre of Clairvoyant Claptraps plays music from around the world and uses it as a launching pad for improvisations that never lose their sense of groove—whether it's Colombian cumbias, Ethiopian jazz, Romanian horas, Argentinian tangos, or traditional music from the United States.
Based in New Haven, CT, the five-piece—Chris Cretella on guitar, Adam Matlock on accordion and vocals, Michael Paolucci on drums, Brian Slattery on violin, banjo, trombone and vocals, and Mike Tepper on bass—has opened for Xenia Rubinos, the Lost Bayou Ramblers, and the Krar Collective (from Ethiopia). Apart, they have toured the country and ventured into Europe, performing everything from Appalachian fiddle to funk and reggae to experimental new music. Together, they have put on evenings of songs by Kurt Weill and Ennio Morricone and performed back-to-back sold-out sets of music from Twin Peaks. All along, they work up original material by Matlock under his own songwriting project, An Historic.
Always curious, always ready to try new music, Dr. Caterwaul's Cadre of Clairvoyant Claptraps moves from genre to genre with a style that's all its own.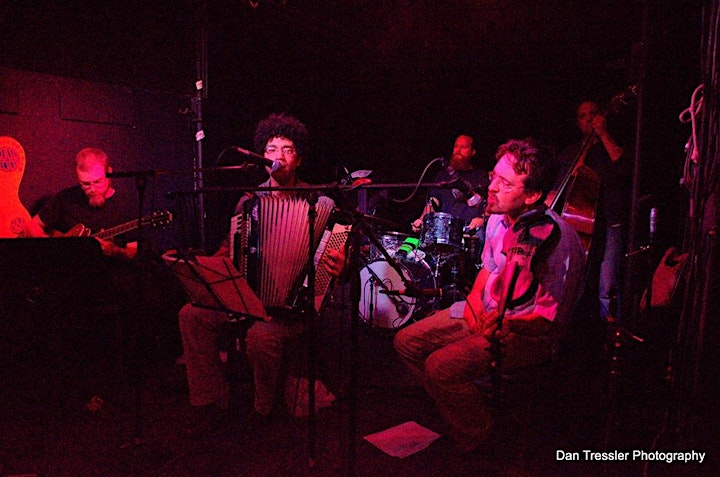 Carrie Nation and the Speakeasy

As pictured: Jarrod Starling, Dallin Bulkley, Tyler Grubb, Josué Estrada and Zachary Starling.