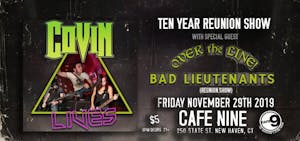 Covin
Over The Line, Bad Lieutenants
$5.00
Tickets At The Door
Covin Lives!!!
New Haven, Connecticut's Covin returns with an emphasis on classic rock and roll with some catchy modern hooks. Their music bolsters a dark image; but just a bit left of shadowy, with a tongue-in-cheek smirk. Covin plays it their way without sounding or looking like a gimmick. Covin plays smart, punchy-punk with having a loving nod for metal riffs.
4 dudes from completely different musical genres!
Alani - Drums
Mike - Guitar
Rich - Bass
Randy - Vocals
The landscape is about to change!!!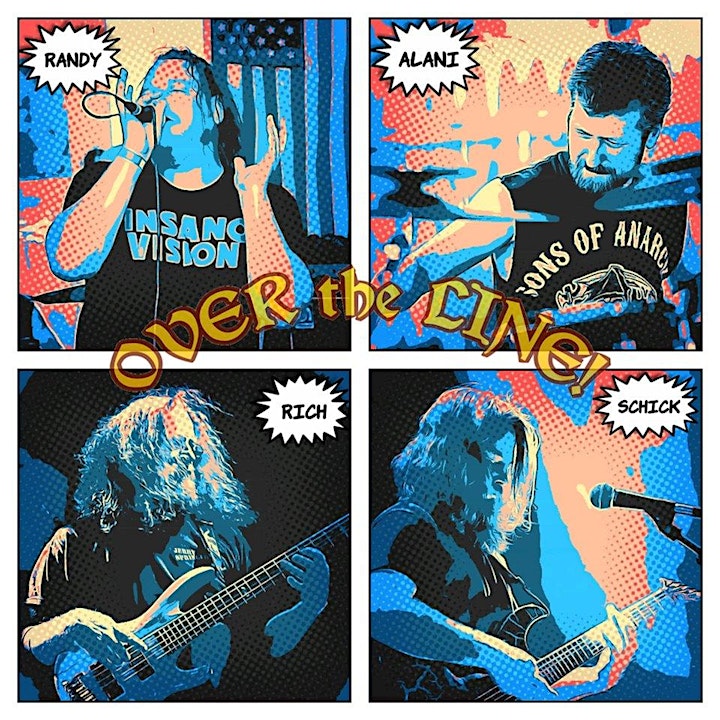 Energizing the stage with their branded punk rock n' roll flavor, the Bad Lieutenants have been keeping it alive for over a decade. Rattling the rhythmic punk groove and sharing lead vocals is bassist Gerry Forte. Flamenco hand playing six-stringer and sharing lead vocals is guitarist Javier Canales. Then we have charismatic veteran punk drummer, Mike Sanchez. To this day, he still stays busy by playing in multiple punk bands. "So who the f*ck are these guys?" They are the Bad Lieutenants and they are an organized crime of the music scene.