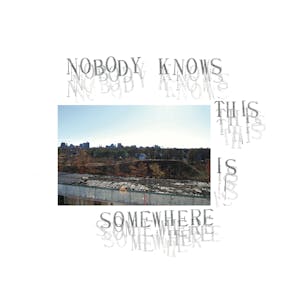 C/Site Recordings Presents:
Dirt Pile Family Band
Major Stars
TONGUE DEPRESSOR
$10.00 - $20.00
Tickets At The Door
C/Site Recordings Presents...  Nobody Knows This Is Somewhere LP Release Show
Dirt Pile Family Band
One time set featuring all the performers from the Nobody Knows This Is Somewhere compilation. Featuring all members of Mountain Movers and Headroom, as well as members of Stefan Christensen & Friends, Alexander, Center and many more.
themountainmovers.bandcamp.com
stefanchristensen.bandcamp.com
Major Stars is an American psychedelic rock band from greater Boston, Massachusetts. Their first live performance was in 1997 at the inaugural Terrastock Festival in Providence, Rhode Island. They toured Japan in 2000 with Overhang Party. In 2002, they toured with Acid Mothers Temple as an opening act and performed at the South by Southwest Festival in Austin, Texas. In December 2006 they performed at the Thurston Moore curated All Tomorrow's Parties festival in the UK. In 2003, Major Stars released Live In Europa, a limited edition split LP with Comets on Fire.[2] In 2005 and 2006, the band performed at North East Sticks Together. On April 28, 2007, Major Stars was the first concert of New York City's WFMU Free Music Series.[3] Previously, on May 9, 2006, Major Stars had performed live in the WFMU studio.[4] Guitarist Wayne Rogers sang lead vocals on all of the band's releases through 2005's 4, when Sandra Barrett joined to take over those duties.[5] Barrett left the band in 2008 and was replaced by Amanda Bristow, who joined during the recording of the album Return To Form. Vocalist Hayley Thompson-King joined in 2010, and appears on the albums Decibels of Gratitude and Motion Set but has since left the group and the current singer is Noell Dorsey.
At first, you think the fiddles are just tuning. One sounds off at a low-bellied moan beneath the other, which sails over it like raw silk. They slither around like basilisks, figuring out which will lead and which will follow. The melodies try to braid themselves together, teasing out a third, then a fourth tonality. It is only well over a minute in—a minute and 20 seconds, to be exact—that it becomes entirely clear this is exactly how it's supposed to sound. The "it" is Tongue Depressor's fourth volume of droney, whining and fully transcendent fiddle music, released in March of this year by New Haven musician Zach Rowden and Vermont native Henry Birdsey. An arrhythmic sound bath from start to finish, the album transports its listeners over two long tracks, each just short of 20 minutes.