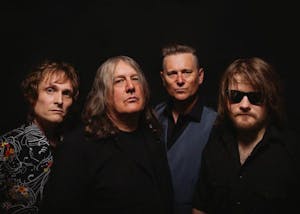 Legendary Atlanta Rock band play a super intimate show at Cafe Nine.
Celebrating their 35th Anniversary together, Atlanta-based folk rock act, Drivin N Cryin, have spent most of their career on tour. In October 1985 Drivin N Cryin played their first show at Atlanta's famed 688 Club. The band quickly gained attention for their blistering live shows, and amassed a rabid fanbase in the fertile soil of the late-1980s Southeast music scene.
Now, 35 years later, and after releasing four full length albums on Island Records and one on Geffen Records, founding members Kevn Kinney and Tim Nielsen find themselves enjoying a milestone anniversary for the band, having survived the pressures of fame, a shifting musical landscape, multiple lineup changes, and miles of back roads and highways to arrive here.
After a gold record, 9 full-length albums, and a handful of EPs to their credit, the band still refuses to rest. In 2012, a documentary about the band, entitled Scarred but Smarter: Life n Times of Drivin' N' Cryin', was produced. In 2015, a collection of 10 choice cuts from the band's 4-EP "Songs" series, entitled Best of Songs, was released on Nashville's Plowboy Records. Additionally, the band was inducted into the Georgia Music Hall of Fame the same year. The following year, Drivin N Cryin released a vinyl-only album, entitled Archives Vol One, with a collection of basement recordings from the years 1988 to 1990.
With Dave V. Johnson on drums, and the band's newest member, Laur Joamets, (originally Sturgill Simpson) added to the lineup, Drivin N Cryin continues to tour the U.S. to great acclaim. Island Records re-released their highly recognized Mystery Road album through Universal Music Group (2017) & Darius Rucker cut Straight to Hell on his new album, When Was the Last Time, released October 2017 with guest vocal appearances by Luke Bryan, Charles Kelley, and Jason Aldean.
Mystery Road was named one of "The 50 Best Southern Rock Albums of All Time" by Paste Magazine that year as well. In 2018, New West Records re-released their self-titled 1997 album with a new name, Too Late To Turn Back Now!. In addition, the band recently celebrated the release of their 9th studio album, 'Live the Love Beautiful'. Produced by Nashville's, and former band member, Aaron Lee Tasjan, the album was released on Drivin N Cryin Records to much praise.
A quote from the band's lead singer, Kevn Kinney, gives a little insight into what Drivin N Cryin is all about: "We are a band that's like your record collection." Drawing influence from a wide array of musical elements, Drivin N Cryin has developed a unique sound over the years. Their name derives from the eclectic nature of this sound: a little drivin' rock n roll and a little country twang. Comfortable with their past and confident in their future, the band has an arsenal of songs, a full tank of gas, and no plans of stopping any time soon.
The Silks are a true grit rock and roll band out of Providence, Rhode Island. You could say The Silks are the rock and roll band from Providence. With two consecutive Boston Music Awards for "Blues Artist of the Year" 2016 and 2017 The Silks are well on their way to achieving a rightful place in rock n roll history, or at least folklore. Wait 'til you read the book, you can't make this sh*t up!
The Silks deliver honest sounds of the blues-based rock n roll variety. You've got guitar pyrotechnics galore from frontman Tyler-James Kelly. Chicken-pickin' or taking a soaring lead break, it's quickly apparent Kelly is on a whole'nother level. It makes you wonder just when did he get his first real six-string? Then there's the voice. Bluesy, however you want to describe it, it just sounds like ripping a telephone book in half and feels like scratching a really good itch.
"I never wanted to be a solo artist, with a backing band," says Kelly. "You can always get pros who can play behind you. But it doesn't have the organic feel of a band. I don't know what it is about playing with these cats. But we all totally lock in when we play. At the end of the day, we're just a bunch of animals who want to rock. It's not a careerist thing. We got together so we could f*ckin' play music together." – Tyler-James Kelly
The Silks nail down the groove with its rhythm section of Uncle Sam Jodrey on drums, Jonas Parmelee on bass and Johnny Trama on rhythm and lead guitar. Fast songs, slow songs, it doesn't matter. For this humble group of seasoned players, it's all about the dance floor, and with the right chemistry, the dance floor reciprocates.
The Silks have successfully supported a wide variety of national touring artists such as The Replacements in 2015, Rocky Erickson, Wanda Jackson, Dirty Heads, The Drive-By Truckers, Black Joe Lewis, Deer Tick, The Sadies, The Sheepdogs, Marcus King Band 2016, Patrick Sweany, Kenny Wayne Shepherd 2017, G Love & Special Sauce and Marshall Tucker Band in 2018.
Keep your eyes peeled for The Silks coming to a theater near you!
Last American Band -DownloadWith the release of their Paul Westerberg produced debut album, Last American Band at the tail end of 2013, The Silks continued building on their following with constant gigs throughout 2014. All kinds of gigs. With a work ethic as old-school as their whole vibe, most of their shows are of the "all nighter" variety.
The Silks 'Turn Me On'After two more years of touring, writing and recording, the second album Turn Me On produced by The Silks & Steve Rizzo proved there was still plenty of fuel left in the tank. Released in the summer of 2015, their sound matured while the gigs progressed as captured in the video for "Live And Learn".
the silks live bootlegAs of 2018 with two consecutive Boston Music Awards under their belts for "Blues Artist of the Year" 2016 & 2017, The Silks are currently celebrating the release of their third album Live! Bootleg featuring fan favorites from both studio albums. The Silks return to the studio in October 2018!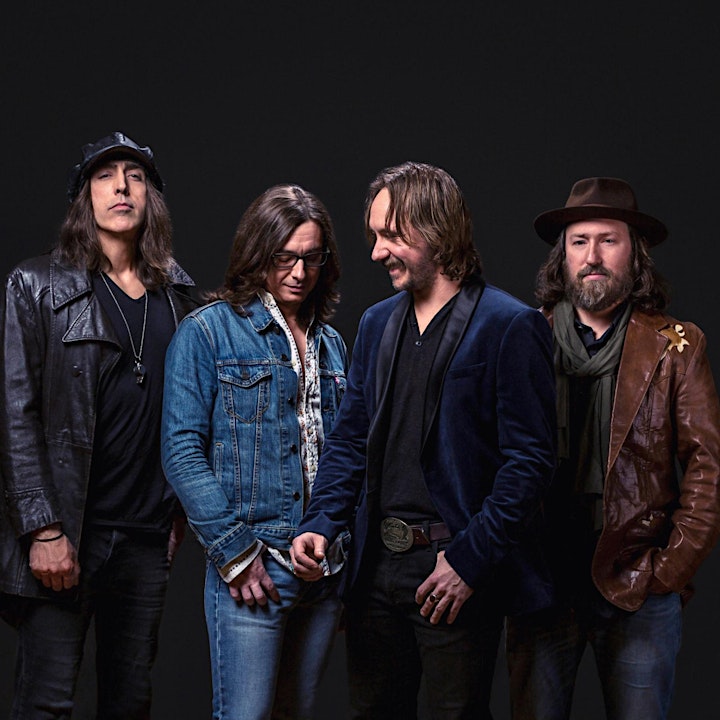 American country blues rock band formed in the summer of 2010 by front-man and songwriter Tyler James Kelly.