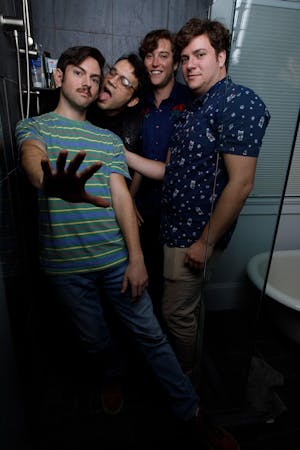 Dust Hat Record Release Show and Weirdo Wonderland Pop Up at Cafe Nine!
Join us for the long awaited return of live music to the corner of State and Crown St.
Dust Hat will perform an outdoor set of Rock and Roll featuring cuts from their long awaited sophmore release "Come Back".
The show will take place outside and you are welcome to bring a folding chair. Masks are encouraged and social distancing is mandatory. There is plenty of room to spread out.
Food will be available before, during and after the performance from the amazing menu at Firehouse 12.
Special event Pop Up shop from Milford's Weirdo Wonderland will take place from 4-10 pm inside Cafe Nine. Take advantage of this rare opportunity and get your holiday shopping for the cool folks in your life done early this year.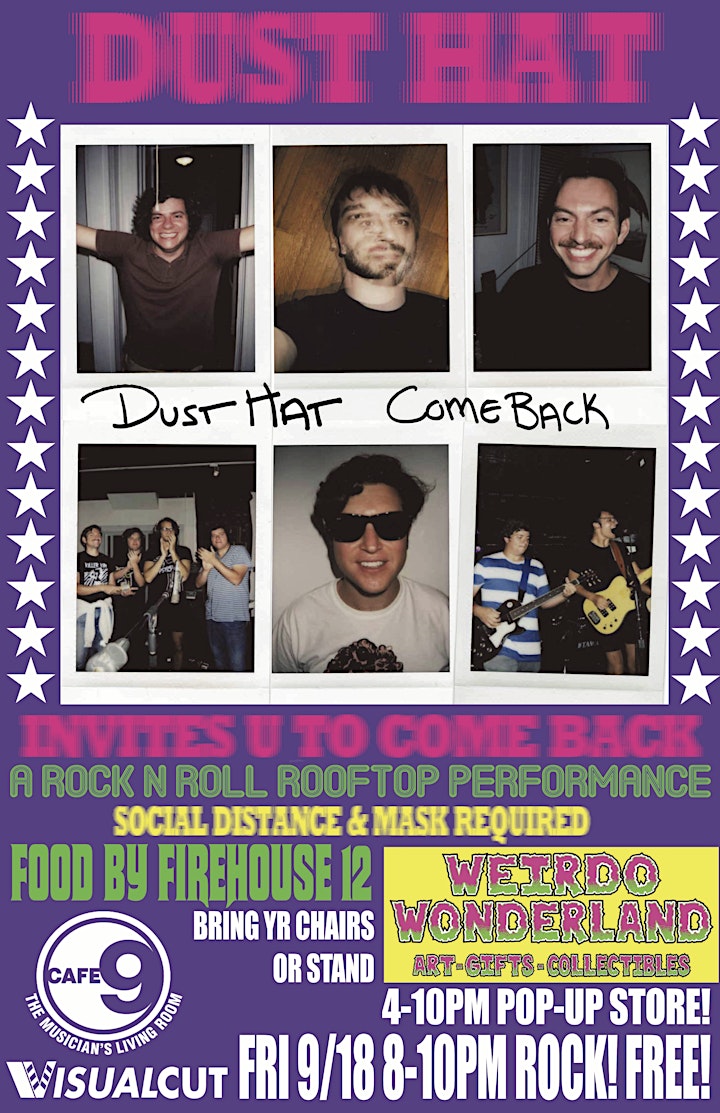 Join us from 4-10 pm as we set up shop inside Cafe Nine.
We've got all sorts of Amazing Art, Pins, Patches, Stickers, Magnets, etc... For fans of Horror, Sci-Fi, Lowbrow / Pop Art, and all things Creepy & Weird