New stars of neo psych play individual sets and climax with a super jam.
Consider Natural Facts by Garcia Peoples to be your heady, friendly reminder that it's alright to let the sunshine in. The second album in less than a year from those lovable New Jersey moptops with the sweet twin guitars, Natural Facts provides a portal to the carefree place that both indie rock and jam bands forgot, and a handy alternative to whatever you may need an alternative from. Bolstering the summer glow of 2018's Cosmic Cash with flashes of fuzz, teeth, and power, Natural Facts is a natural progression for Garcia Peoples.
The more driving counterpart to its rural predecessor, Danny Arakaki and Tom Malach's guitars remain at centerstage on machine gun shreds like the album-opening "Feel So Great" and the rolling grooves like "High Noon Violence" (which would fit right in with one of David Crosby's early '70s studio supergroups). Playing cleanly articulated lines that perhaps recall any number of other guitar tandems–Allman/Betts, Verlaine/Lloyd, Jansch/Renbourn–Garcia Peoples' guitars are most influenced by the sound of two guys hanging out, figuring out how to play guitar together.
With Derek Spaldo (bass) and Cesar Arakaki (drums), the quartet is joined on roughly half the tracks by keyboardist Pat Gubler (PG6, Wet Tuna, Tower Recordings), who–since contributing to Natural Facts–has become a frequent auxiliary Garcia. On the quieter passages of "Patient World," Gubler's zones set Tom and Danny's entwinements into an atmosphere that suggests what the briefly-lived never-recorded Barrett/Gilmour Pink Floyd lineup might have done, given another few years.
Discovering the secret and perhaps even endangered language of riffs, Danny and Tom formed Garcia Peoples in Rutherford, New Jersey in 2011 or 2012, depending when you ask). And over the past year and change, Garcia Peoples have hit launching speed, writing albums' worth of material too fast to release. While Natural Facts is the perfect introduction to the band's light-footed cosmic Americana, it's only one piece of an emerging picture that perhaps Garcia Peoples don't even quite see yet. The tapers have started showing up for Garcia Peoples, too, keeping track of the evolving song suites. Despite only having one official full-length under their belt, the band barely repeated a song over their four shows during their weekly residency at Brooklyn's Wonders of Nature. Depending on when you're reading this, the next Garcia Peoples show will almost certainly contain pieces of album #3 and quite probably #4, too.
It's been a small, happy wonder to watch Garcia Peoples transmit themselves to the outside world. From up close, they're almost too omnipresent to keep track of, playing frequently, and out watching shows around Brooklyn on nearly any other given night. Honing their chops first at their respective parents' places, playing until they had to unplug for the night, Arakaki and Malach would inevitably retire to the 7-11 parking lot. There, they pieced together the emerging jams, fragments, verses, and other stray ideas they had yet to write, until–at least in the Garciaverse–they coalesced into distinct albums. Then they just had to record them. As of this writing, they're only one album behind. Like a road map with constantly changing coordinates, the Garcias' master plan is only barely that, but they plunge into the next territory with an infectious enthusiasm.
Tracked in Philadelphia with Jeff Zeigler (Kurt Vile, War on Drugs, Mary Lattimore), Natural Facts isn't a throwback, as much as Garcia Peoples sometimes accidentally sound like a band one might stumble into at New York's late Wetlands Preserve in the mid-'90s. Rather, it's a newly emerging conversation, songs and structures and solos and duos drawing from the latest and most right-on musicians to cross Garcia Peeps' collective transom.
The classic rock guitarists of yore might be obvious subsequent touchstones, but bend your ear and newer colors emerge, generated from hours and years of talk and music. Listen close. Nothing inorganic here, just pure Natural Facts.
– Jesse Jarnow
Chris Forsyth is a lauded guitarist and composer whose work assimilates art-rock textures with vernacular American influences. Long active in underground circles, he's recently released a string of acclaimed records of widescreen guitar rock, and in 2013, he assembled The Solar Motel Band, who have quickly developed a reputation as an incredible live act, provoking ecstatic comparisons to visionary artists such as Television, The Grateful Dead, Popol Vuh, Neil Young & Crazy Horse, and Richard Thompson.
The volatile chemistry of the Solar Motel Band is evidenced on their Solar Live 10.15.13 LP (Electric Ragtime), recorded live in Philadelphia and released in spring 2014.
Intensity Ghost, the first studio album by Chris Forsyth & the Solar Motel Band was released to universal acclaim in October 2014 on the No Quarter label. It's been named one of the best releases of 2014 by Uncut (#34) and the New Yorker. Aquarium Drunkard called it "pure unadulterated guitar heaven - classic rock remade." The Quietus said, "It's just immense."
His most recent release with The Solar Motel Band is the double album The Rarity of Experience (No Quarter), released in March 2016. Raves have been universal. Pitchfork called it "a near-perfect balance between 70s rock tradition and present day experimentation," NPR Music named Forsyth "one of rock's most lyrical guitar improvisors," and the New York Times calls him "a scrappy and mystical historian… His music humanizes the element of control in rock classicism (and) turns it into a woolly but disciplined ritual."
In addition to Forsyth's work as a solo artist and bandleader, he has been an inveterate collaborator with a diverse range of artists, including singer/songwriter Meg Baird, trumpeter Nate Wooley, analog synthesist Koen Holtkamp, and choreographer Miguel Gutierrez. He is a recipient of a 2011 Pew Fellowship in the Arts and resides in Philadelphia.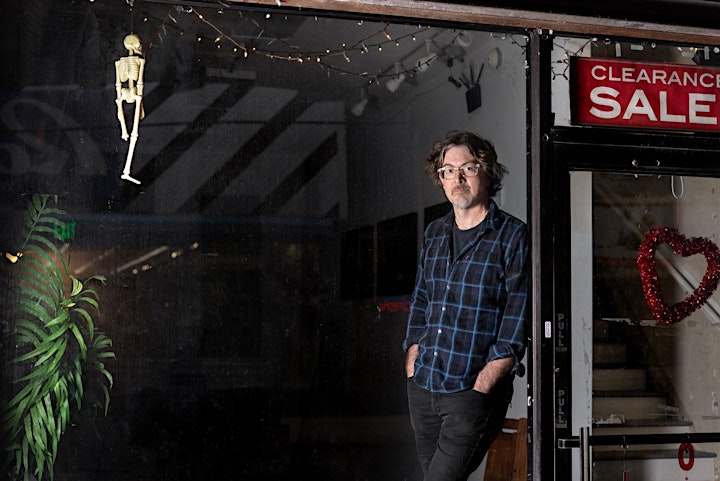 Ryley Walker is the reincarnation of the true American guitar player. That's as much a testament to his roving, rambling ways, or the fact that his Guild D-35 guitar has endured a few stints in the pawnshop. Swap out rural juke joints for rotted DIY spaces and the archetype is solidly intact.