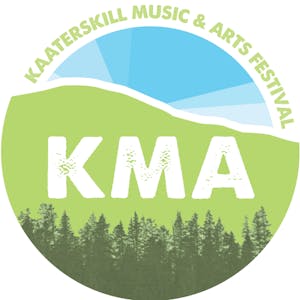 Kaaterskill Music & Arts Festival Fundraiser Hosted by Frank Critelli.
Greenhouse, Bangcreek Puppies, Fiction
$5.00
Tickets At The Door
Fundraiser for this Year's KMA Fest! Come support a rapidly growing DIY festival and help it blossom into the next Coachella.
In 2014, two friends were making an EP when they realized they needed a drummer. Greg Ganci and Nick Delaney met up with award-winning drummer Sean Lemkey through a mutual friend, who took one listen to their four scratch demos, and made them sound absolutely complete. Unfortunately, it was around the same time where Sean would make his departure with another project as a frontman, which took him around the country for the foreseeable future. This left Greg and Nick to hang back and work on tunes they had been developing since they started playing together at 15 years old.
It wasn't too long until the two ran into Ben Wahlberg, a quirky youngster Greg and Nick had went to school with who happened to be a dynamite drummer. The three would eventually form a project of their own, and amidst a number of different lineup changes, play shows all over New England and produce a 6-track EP.
​As fate would have it, Sean moved back to Connecticut and started jamming with Greg. The guitarists would eventually bring Nick in on bass and Ben behind the kit to cover early Sublime and 311 tunes. From there, the foursome quickly found their own sound, and used these musical influences to create GreenHouse,their own, original sound they had been looking for from the start. With tones ranging from the Red Hot Chili Peppers to Bob Marley, the quartet continues to develop new, original music to make people dance and put smiles on their faces.
The Bangcreek Puppies started in 2015 when close friends got together to jam. The group's chemistry flourished, and they quickly evolved into a powerhouse band. Every song brings thumping basslines, shredding guitar licks, tight drum grooves, juicy horn lines, and soulful vocals together for a delicious concoction of smooth, bluesy original tunes and creative covers. Come see one show and you'll be a puppy lover for life. Woof!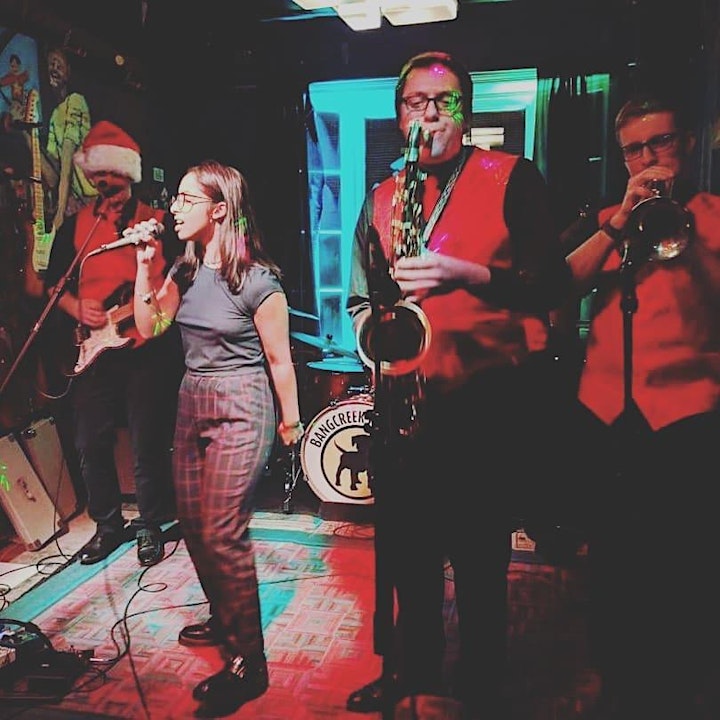 Fiction was formed in early 2015 but the band's roots can be traced back to 2011, where founding members Jimi Mann (vocals/guitar), Chris Siena (drums), and Joao Joaquim (bass) formed The High Tides after meeting at Southern Connecticut State University.
'Firewater Zoo' was the band's first endeavor as Fiction. Released on June 4th 2016 the record was a presentation of raw, bluesy, garage rock. Later that year the band brought on fellow SCSU alum Matthew Gambardella as lead guitarist, vastly expanding on the well established sound.
April 2017 brought the departure of founding frontman Jimi Mann and, determined to press on, Fiction contacted Ethan James, who they had first met about a year prior. Ethan opened for Fiction as an acoustic act throughout the summer of 2016 after his unique sound and dynamic performances impressed the then-trio. Ethan brought his own style and many of his own original songs with him and, inspired by the change, Fiction ditched their back catalog to start fresh with a brand new sound. Ethan, Joao, Matt, and Chris bonded through a month of exhaustive rehearsals and exploded onto the stage for the first time at Foxwoods Casino in June 2017.
Not known to sit still, Fiction spent the remainder of 2017 writing new material and playing out at every possibility. This rigorous schedule put them in a good position to begin 2018, by recording an EP with Sam Carlson of Sans Serif Records. 'The Other F Word' - a selection of rock tunes infused with folk, roots, reggae, punk, and more - was released on April 20th, 2018. The album
The year following the EP release was incredibly busy, as the band gradually built more momentum. Ethan picked up an electric guitar rather than his signature acoustic, and the band's sound became bolder. Thanks to the support of their fans, friends, and family, Fiction was nominated to compete in a battle of the bands competition for a coveted spot at the 2019 Strangecreek Campout Festival. After winning three consecutive rounds Fiction went on to play Strangecreek in front of hundreds of new faces, making tons of new friends and fans.
After the Strangecreek set, Matt unexpectedly announced that he would not be continuing with Fiction. With a 2 week, 4,000 mile tour just two months away, Ethan, Joao, and Chris made the decision to hit the road as a trio. To work out their new arrangement Fiction frequently played local shows and festivals, as well as Manhattan staples such as The Bowery Electric and Rockwood Music Hall. For several longer sets Brad Griffith of Bangcreek Puppies was brought in on lead guitar.
The trio embarked on their first tour together in late July 2019, playing New Haven CT, Brooklyn, Philadelphia, Richmond, Raleigh NC, Spartanburg SC, Charlotte NC, Nashville, Pittsburgh, Holland VT, Fitchburg MA and returned home after two weeks on the road to play a homecoming show in Bridgeport, CT. It was at this show that Brad, who had joined the band for this set, was announced as the new lead guitarist to much fanfare from the audience - clearly a good sign.
As the summer of 2019 comes to a close, Ethan, Joao, Brad, and Chris are playing and rehearsing extensively to work out new material, with plans to get back into the studio ASAP.