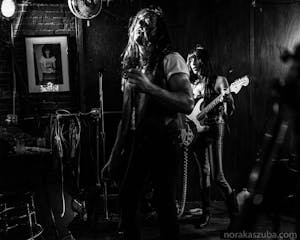 4 Killer bands combine to Rock your Hump Day
Frustrated duo Mattie Lea and Chloe Rose write ball-breaking, black leather sporting, soundtrack-to-your revenge songs. In 2018, the pair formed the band, recruited the rest of the gang, and it began to burgeon and burn. Killer Kin is a screaming, sonic, rockin' waltz that actually rolls; garage-punks claiming to be the descendants of Arthur "Killer" Kane.
Known for their live performances and a better-off bitter disposition, they creep, crawl, and cut through white-hot, rust-dusted broken-blueses with dangerously sharp fervor while Mattie Lea howls at a rabble of revelers held hostage by the sweat-coated malign madness. -- HERE COME THE KILLERS. HERE COME THE KIN.
MATTIE LEA- VOCALS
CHLOE ROSE- RHYTHM GUITAR
"SCREAMIN" DAN SOTO- BASS
"BROTHER" BRENDAN TOLLER- LEAD GUITAR
"COUSIN" JASON KYEK - DRUMS
Haunting Titans
From behind the clouds and among the stars The Haunting Titans eclipse the sky. HT is a badass weird pyschedelic punk rock experience. Emerging to take back the world for their own they create a live show you can't turn away from. With their unique style they deliver you into another dimension where your ex never existed and it's always a party. They deliver an out of this galaxy stage presence that can only be seen to be believed. It's music for the world, the confused and the pissed off. Don't forget your damn pink sunglasses!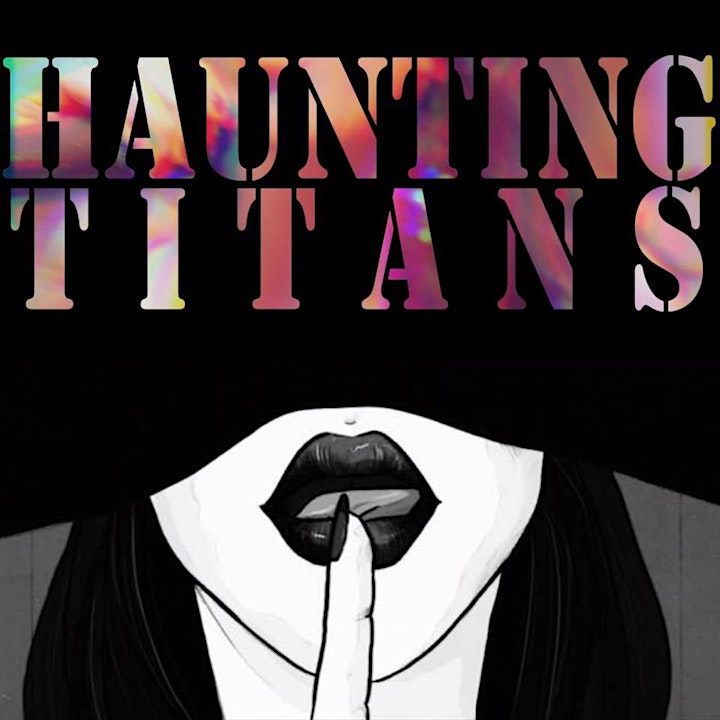 Formed in 2012, North by North is the rock & roll fever-dream of two weirdos from the south side of Chicago. Their music has been forged through years of teen angst, twenty-something alienation, sleeping in vans and living on a stage. Anchored by syrupy hooks, roaring guitar and bombastic drums, North by North has harnessed a rare, untethered energy that has captivated thousands of people over hundreds of performances and festivals across three countries.
Since 2016, Nate Girard (guitar, vocals) and Kendra Blank (drums) have played over 700 shows throughout the US, Canada and UK, all while handling their own booking, publicity and management.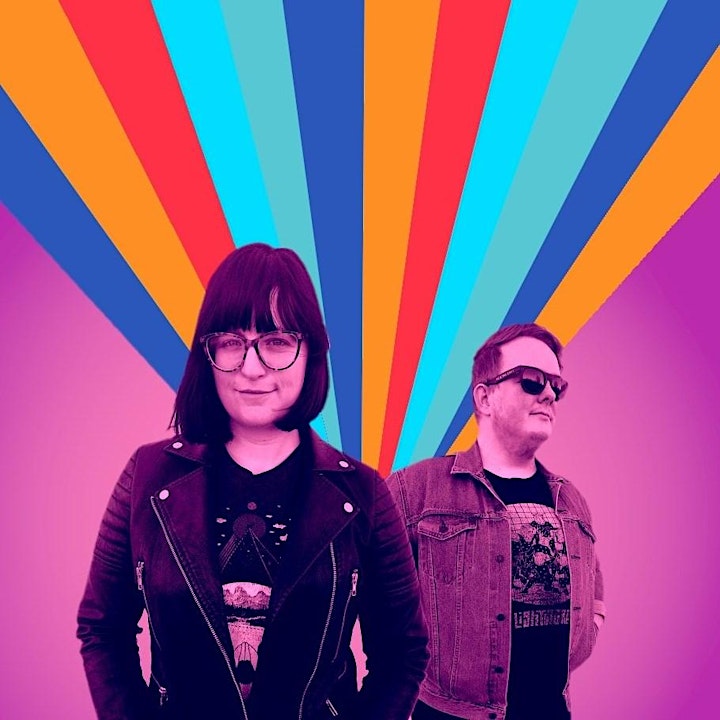 Youth XL is a kooky, garage-pop band from New Haven, CT. Their tunes are characterized by crunchy guitars, tender harmonies, and charmingly irreverent lyrics about break-ups, acid reflux, and flirtatious nomads.
The band formed in the August of 2018 as an evolution of frontman Alex McGuire's live act. McGuire has two independently recorded EPs under his belt (2015's The Sun from Both Sides, and 2017's Anxious Acid), both of which have amassed thousands of plays across Spotify, iTunes, and other streaming platforms.
Come out to a show and you'll be sure to discover why people with bad grammar have dubbed Youth XL "Connecticut's Funnest Band!"