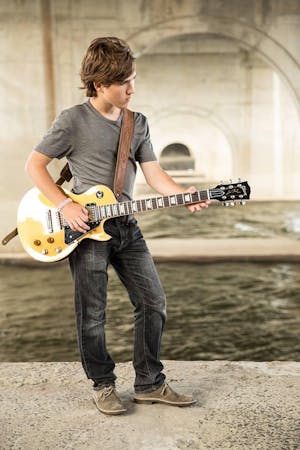 The Sunday Buzz Matinee from Cygnus Radio
Connecticut guitarist and vocalist, Jake Kulak, has quickly gained attention for his soulful guitar solos and impressive improvisational skills. "I have been told that my skill at improvising is what makes me stand out from other guitar players. It is just something I have always loved to do and I think it shows in my music," says Jake. Jake is a three-time recipient of the Blues Foundation Generation Blues Scholarship and this year had the huge honor of being named one of their "Blues Kids". He has also received scholarships to attend the Pinetop Perkins Master Class in Guitar in Clarksdale, MS and, while there, was able to play at the Ground Zero Blues Club.
Vicki F is an authentic punk from the 1970s-early 80s. "Definite Yes," is her reemergence into the music scene after stepping away for years.
Her band Troupe DiCoupe played at CBGB, Max's Kansas City, and other major venues in the CT and NYC punk scenes. The owner of CBGB, Hillel Kristal, said that they were the first band other than the Ramones to go from an audition to a saturday night slot.
Vicki F is inspired by Patti Smith, Lou Reed, Joan Baez, Joni Mitchell, and much more. Her musical style is a mix of punk, new-wave, and art rock. "Definite Yes," let all the music, passion, and emotions in her soul come out in the form of music.