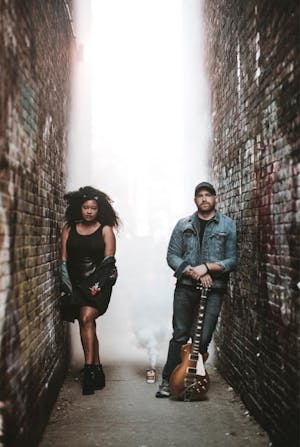 A power house night of Rock and Soul.
JanaeSound harnesses an unforgettable voice that is known to stir the soul. The powerhouse rock singer hails from St. Louis where she began cultivating her love for music at the tender age of 9 through the Opera Theatre of St. Louis. Known for her laser focus and unshakeable drive, JanaeSound was unsurprisingly tapped to open for FloRida alongside hometown hero Allen Gates this past summer at the St. Charles Family Arena. Locally, JanaeSound has clocked over 30 shows since her debut performance in Portland at the 2nd Annual Soul Revue at Portland House of Music and Events (July 2017). You've seen her at Empire, One Longfellow Square, Port City Music Hall, Heart Soul & Substance Festival, Blue for "Ladies in Blue" (a shared residency with Renée Coolbrith, 2nd Mondays at 6P), and Sunaana Winter Music Festival. Featured in Down East Magazine and seen in MaineToday, JanaeSound has zero plans of slowing down anytime soon.
The limits of humanity have been reached. The world is seeking a soothing balm to heal the wounds of modern time. We find our hero Fernanda standing at the precipice, ready to use the power of The Ephemeral to heal the world one note at a time.