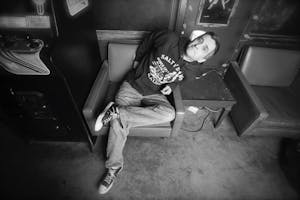 Punk Rock Valentines Day show!
Anthony Joseph "Joe" Genaro (born October 15, 1962 in Wagontown, Pennsylvania) is an American musician and songwriter, best known as the guitarist and co-lead vocalist for the punk rock group The Dead Milkmen. Residing in Philadelphia, Genaro has performed with a number of punk and indie rock groups, most recently including The Low Budgets, and is also a solo artist.
Genaro has consistently recorded solo material since the early 1980s. Between 1984 and 1999, he self-released eight cassette tapes composed of home recorded songs. The four-piece group Butterfly Joe, named after one of Genaro's pseudonyms and featuring Dead Milkmen drummer Dean Sabatino, assembled to perform Genaro's solo material. They released a self-titled, full-length album on Razler Records in 1999, but went on indefinite hiatus shortly thereafter.
In 2005, the Virginia-based Valiant Death label released a CD of material from Genaro's cassettes, Home Recordings 1984–1997. Under the name Joe Jack Talcum, he released Photographs from the Shoebox, a split LP/CD with Mischief Brew, in 2008 on Fistolo Records. The next year, his Live in the Studio album was released on CD and digital download formats. This record featured Genaro backed by a drummer and slide guitar/banjo player. Genaro also frequently tours behind his solo material.
The Mega Yeah is an amalgam of Pennsylvania cement dust and coal soot; scraped up and sprinkled with influences from all generations and genres and forged into a searingly dynamic punk rock outfit. Performing under one moniker or another since 2003 and assuming their ultimate form as The Mega Yeah in the early 2010's, the band is riding an unstoppable, tsunami-like swell. Hang ten or get swallowed up by the madness, the mania, The Mega Yeah.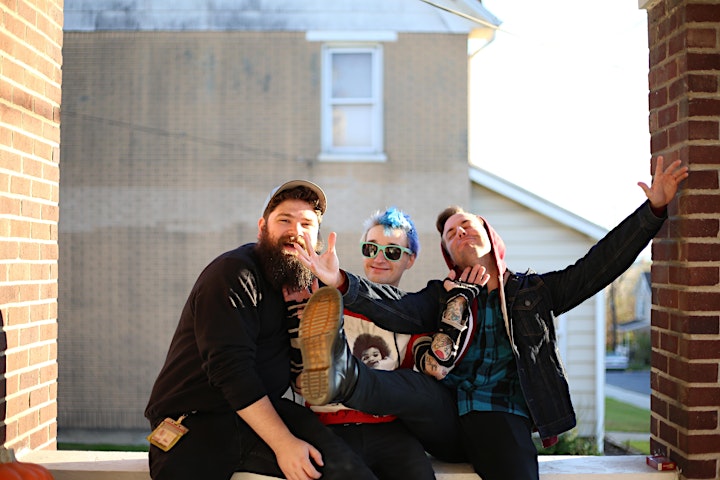 Has been bashing away at one form of music or another since 1983. He was a member of Broken Talent (known to punk record collectors the world over), Bunnybrains (globally recognized noisemongers), and Ultrabunny (a better version of Bunnybrains). In side projects, He's played with Profanatica, GG Allin, and Harvey Sid Fisher. Malcolm 's been slinging my hardcore acoustic guitar full time since 2008.