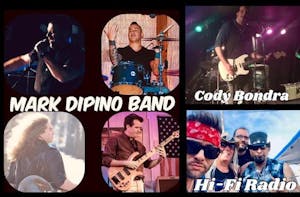 Sunday local music showcase.
Mark DiPino Band is an original alternative rock band from Connecticut featuring the music of founding member Mark DiPino, a dynamic singer/songwriter from Connecticut whose style and sound is incomparable to other artists in the genres of rock and alternative. A fan described his voice as being "smooth like butter on warm toast." His songs have a 90's vibe and they're upbeat and genuine and fun to sing along to. All songs and videos are available for streaming and purchase on all digital platforms including Spotify, Apple Music, Itunes, Bandcamp, Youtube, Amazon Music, Google Play, Cdbaby etc.
The live band features Mark DiPino on vocals and rhythm guitar, Alan Dalaku on lead and rhythm guitar, Peter Faulk on bass guitar and Frank DeRocco on drums. The band is currently doing live performances at venues in CT and surrounding areas in the fall and winter of 2019.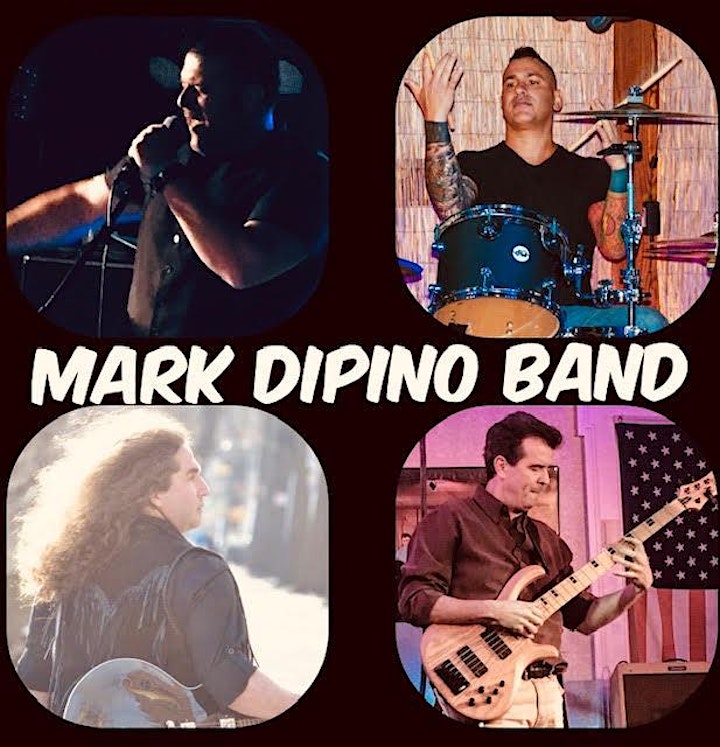 Hi-Fi Radio was established by lead singer, guitarist and songwriter Chris Quiriconi in 2016 Stratford CT. The Hi-Fi Radio sound is influenced by 70's and 80's arena rock acts. Hi-Fi Radio's debut stays true to these roots in their title track "Hi-Fi Radio", which pays homage to vintage audio formats and denouncing the digital age with the lyric "What the hells an MP3!?".
The self titled "Hi-Fi Radio" debut was tracked and recorded in the spring and summer of 2017 and released for worldwide distribution on Labor Day weekend 2017.
Hi-Fi Radio embarked on their "Hi-Fi Lets Roll Tour" in August 2017 and the band has been touring the Northeast USA ever since with dates in CT, MA, RI and NY supporting the album.
Hi-Fi Radio is Chris Quiriconi on Lead Vocals and Lead Guitars, Stevie Bagz on Rhythm Guitar, Daniel Morgan Lynch on Bass Guitar and Martin Kotucek on Drums.
Hi-Fi Radio have two official music videos, one for the album title track "Hi-Fi Radio", and for "ROWYCO".
The band has been back in the studio over the Spring of 2019 recording their sophomore album slated for release Summer 2019. A new lyric video single for "Coven" was posted in April and available on YouTube.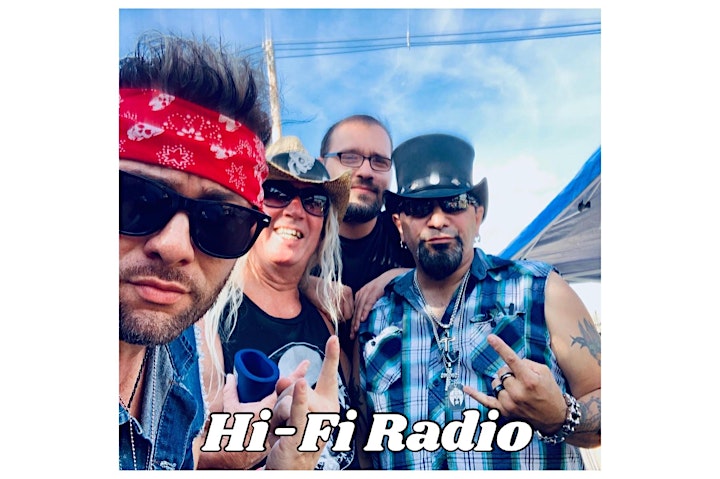 Cody Bondra & The Contraband is a five-piece Country Rock group out of New Hartford, CT. With diverse setlists and a fantastic stage show, the band has played theaters, state fairs, and festivals. The band has shared bills with LANCO, LYNRD SKYNRD, COUNTING CROWS and more. Currently promoting their debut E.P. "Nothin' Wrong"