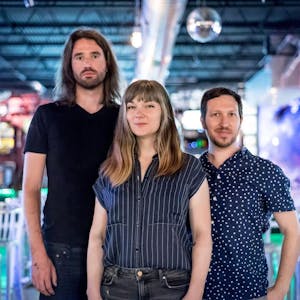 Orchestral instrumentation, electronic, ethereal, and folk sounds to bring you to your happy place.
Commanding attention in New England and beyond, innovative chamber-pop trio Olive Tiger channel the off-kilter bliss of Andrew Bird, tUnE-yArDs and St. Vincent, to create lush arrangements with staying power. Founded in 2013, Olive Tiger has shared the stage with Kishi Bashi, Xenia Rubinos, Kyp Malone of TV On The Radio, Rubblebucket, and Diane Cluck (kin in sonic exploration), in addition to performing at the International Festival of Arts and Ideas. The band is currently touring its full-length record, "Until My Body Breaks", released fall 2016 by the Telegraph Recording Company. The Day of New London calls the release, "a triumph of exotic and ambitious sonic atmosphere that transforms Olive's visionary pop songs into something very new and distinct."
Drawing on elements of orchestral instrumentation, electronic, ethereal, and folk sounds, Rosu Lup's music is as unique as the origin of their name -- which is Romanian for "red wolf." The duo's new album, The Ranger, works through difficult phases of life and finds them discovering hope along the way. Lead single "What You Need" premiered with Substream Magazine, with the outlet noting that it's "a deeply nuanced, beautiful track that will have listeners thinking about it for a long time."
"'What You Need' is a mosaic of sorts…" the band says. "The song itself explores the working out of a marriage that was dissolving, and the realization that it was what both individuals needed to move forward in life. We can't expect ourselves to be all things to all people, and that's ok."
Rosu Lup's second full-length album, The Ranger, was recorded between Philadelphia and Los Angeles. Drummer and producer James McAlister (Sufjan Stevens, The National) collaborated on the collection, performing drums, keys, and synth, to create a broader and more artistic music endeavor. "What You Need" explores a necessary ending, while "Young Love" reminisces on the past. "Come Back Home" explains how family is found in more than a building or a place, but the people in it.
Jonathan Stewart and Josh Marsh met in late 2013 and formed what would become Rosu Lup. They independently released a pair of EP's, and recorded their first full-length record, Is Anything Real, at Miner Street Recordings in Philadelphia. There they collaborated with producers Brian McTear and Jonathan Low, as well as songwriter and producer Lou Rogai.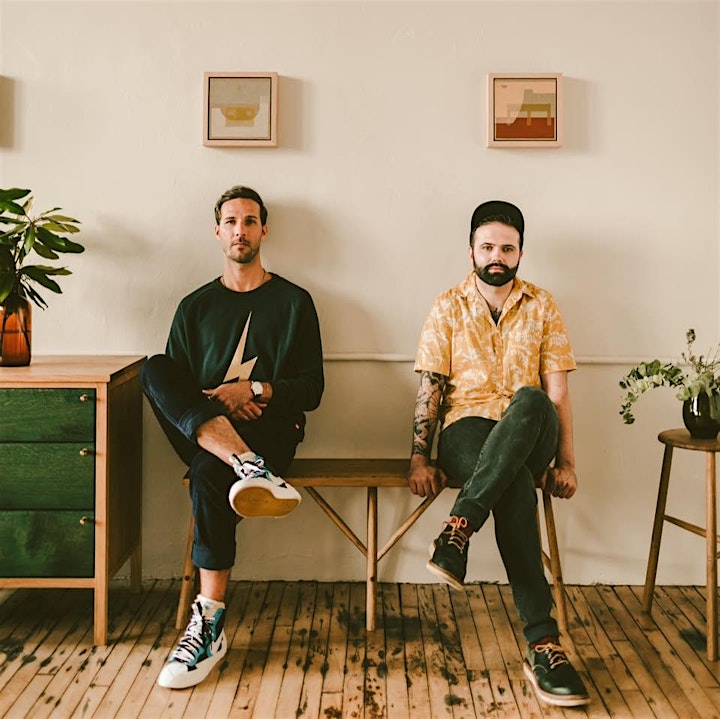 Currently hailing from Westport, Connecticut, Canyon. has been making a name for herself as a vocal powerhouse and wordsmith. Known by those that have seen her perform to be a captivating singer/songwriter with haunting and heart-wrenchingly honest lyrics, her intense passion will cut deep enough to hit a nerve. Performing with an acoustic guitar, her catchy vocal melodies will immediately grab your attention while the intimate stories she tells will keep your ears guessing.
Winner of the 2015 CT Music Awards; Song of the Year for her song "Slow," Canyon. has been touring throughout the Northeast making lasting impressions and connections wherever she goes. After 17 years and several failed projects, her recently released full-length album Half stands as a testament to her struggle and enduring persistence to prove herself as a songwriter.
"Half is the type of album that even after a myriad of listens doesn't lose a single ounce of excitement or energy. From the first sensual notes of album opener, "One Way Road" to the very last whispers of album closer, "Inch", Canyon. is a downright combustible blend of seductive mysticism and spiritual awareness. She weaves through each tune like someone with way more experiences than her relatively young age has let on, that sort of 'old soul' ethos that the best folk singers possess. She is a troubadour secure in her own skin and her own craft and she picks and croons her way through eleven tracks of elegant, pop-infused, indie folk.
Canyon. has truly constructed the full package on this album – gorgeous poetry and tremendous songwriting, delivered with aplomb, and given a treatment of lush production. But make no mistake, whether delivered with the full package of bells and whistles or standing on stage to face the crowd alone, Canyon., her voice and her words and her ability to construct a truly memorable song are the flower-filled centerpiece at this dinner table. She's a songwriter with a potent arsenal of music and the hope here is that we continue to hear more of it in the future." - Chip McCabe, Lonesome Noise
Raised by her single mother in Northern California, Canyon.'s earliest musical influences can be traced back to the cassettes her mother would play on repeat during long road trips. "I get my independent and adventurous spirit from my mom. Whenever we would hit the road together she used to make a bed for me in the back of the car. I remember just laying for hours watching the sky change out the back window daydreaming to Cat Stevens and Tracy Chapman the most... but there was Neil Young, Sarah McLaughlin and the Indigo Girls as well..."
On September 25, 2002, Canyon. celebrated her 18th birthday by borrowing her mother's acoustic guitar, boarding a plane and officially moving to New York City. It marked the beginning of her journey into music. Several years and several guitars later, her voice has developed into one of strength, wisdom and maturity with songs inspired by the life experiences of a young adult in a big city.
Canyon.'s emergence onto the music scene began with The Break Contest 2010 when she, along with friend and former partner Andrew Maturana, were the only acoustic act to be selected to perform at The Bamboozle Festival 2010, which boasted an estimated attendance of 20,000. Since January 2011, Canyon. has been performing in festivals and venues throughout the Northeast living by her model, "I will play anywhere and everywhere that will let me..."
With her folk roots as undeniable and organic as her namesake- which comes from lyrics in the song "Thrasher" by Neil Young. Canyon. is poised to make her mark on the Folk genre by re-defining what modern Folk means and finally letting her voice be heard.