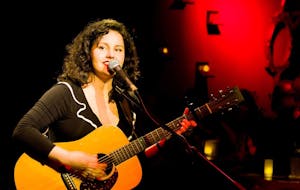 Rachel Sumner (formerly of Twisted Pine) brings her dynamic solo show to New Haven!
Praised by audiences for her powerful, lonesome voice and haunting songs, Rachel Sumner carefully spins melodies that get caught in your head and delivers them "with an attitude and drive in her guitar playing...sure to strike a chord and dig deep into your heart. " (Red Line Roots)
Rachel may be best known as the former guitarist and singer-songwriter from bluegrass string phenom Twisted Pine, but it is in her recent venture as a solo artist that we are beginning to fully recognize her dynamism as a writer and performer. Whether she's fronting her new band of lush, low-voiced strings or appearing with only a guitar, you'll be mesmerized by her elegantly intricate arrangements and captivated by the delivery of each and every word. Now, you may be getting the idea that all of her songs are delicate, crystalline confessionals; they are most certainly not. Rachel is both a Willie Nelson and a Patsy Cline of indie-folk - writing the heartfelt but catchy songs and conveying their emotional complexity with candor and an achingly beautiful yodel. And it is her diverse love of pop, classical, country and everything in between that she draws upon to synthesize into her own unique sound.
Lys Guillorn's recent sound is best described as "Nancy Sinatra on a grunge bender." The singer-songwriter, multi-instrumentalist, and discipline-hopping artist from Shelton, Connecticut is a stylistic shape-shifter, dipping her blue cowgirl boots in folk and psych-rock. In 2018, Guillorn won CT Now's Best of Hartford Readers Poll for Best Singer-Songwriter. She has two full-length studio records of original material, an oddities collection, and a couple of EPs and singles on her own label Little Cowgirl Records. Her most recent single is called "Chipped Fingernails."
"So if oddly uplifting, folk, blues country-infused acoustic semi-electric psychedelic dark pop music is your thing, please say hello to Lys Guillorn, you'll get along just fine." - Geraint Jones, Comes With a Smile #14 (UK)
Mercy Choir is the songwriting and recording project of New Haven, CT based musician Paul Belbusti. Since 2004, Belbusti has produced a large quantity of critically acclaimed music ranging from abstract experiments to more traditional pop and rock and roll, released both digitally and physically on his own imprint (Dead Language Records) and collaboratively. Mercy Choir, as a recording project, is generally Belbusti alone (with a few exceptions), recording in his home studio with a mixture of analog and digital instruments and techniques. As a live band, Mercy Choir is a shifting and evolving entity. Many musicians and friends pass through. Join and rejoin. Contributing arrangements and breathing new life into songs that may have started as crude, lofi, sketches. The Mercy Choir discography is joyously uneven and unpredictable.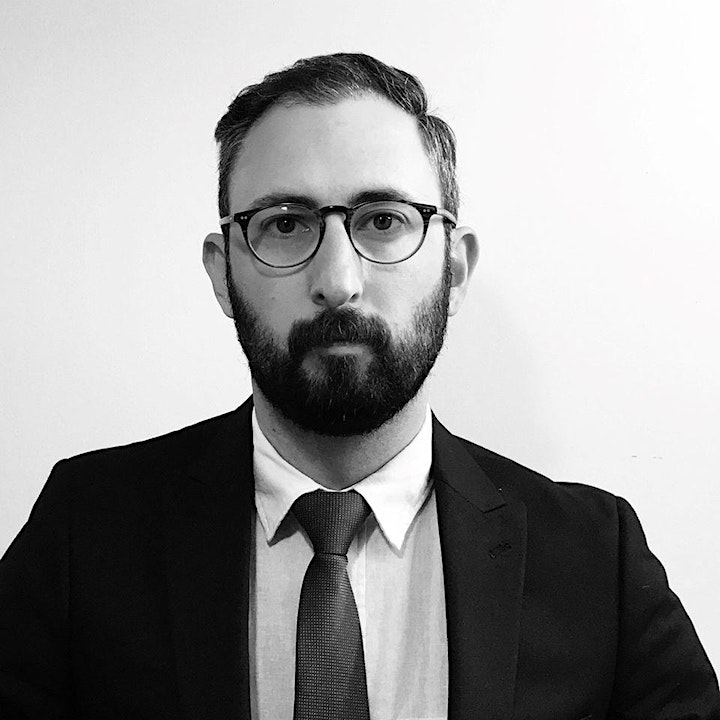 Rachel Sumner is an award winning singer-songwriter, and multi-instrumentalist based in Boston, Massachusetts. Red Line Roots describes her as, "a modern day queen of bluegrass fusion and emotive roots writing."

Sharing front-woman duties, Rachel writes and performs with roots-pop band Twisted Pine, who just released their eponymous album in 2017 on Signature Sounds Recordings.

Rachel is a frequent collaborator with local musicians. With her musical partner Sam Moss and Michael Siegel, she formed Sumner & Moss, a group rooted in traditional American musics weaving close harmonies into classic country songs alongside their own roots-inspired originals. ​