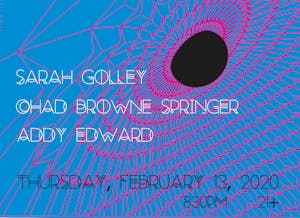 A night of live looping.
Sarah Golley is a solo act from New Haven, CT who's uninhibited style stems from her use of music to excavate the darkest parts of herself and spread them out on the floor for thoughtful analysis. Her latest work "As We Crawl" uses rich layered vocals, cinematic piano, and classical orchestration, she paints a murky exploration of the inner self. In addition to the music, Sarah has incorporated dance and visual art for each song on the album to give the listener a more tangible experience.
Golley has been performing live since 2014. She's performed all over the Northeast region, including venues like Space Ballroom, and Shrine World Music Venue. She has received praise from publications such as the Village Voice. "Equipped with only a keyboard and looping machine, Golley is able to achieve a moody opulence rare among solo artists."- Devon Antonetti, Village Voice, 2017.
Sarah's influences include music of modern classical, choral, musical theater, jazz, and pop origins. In "As We Crawl," she combines these genres to create a type of emotional dissonance. Are we crawling from the darkness? Are we crawling towards the unobtainable? Can we crawl towards a brighter future? Are we doomed? Can we change? Should we?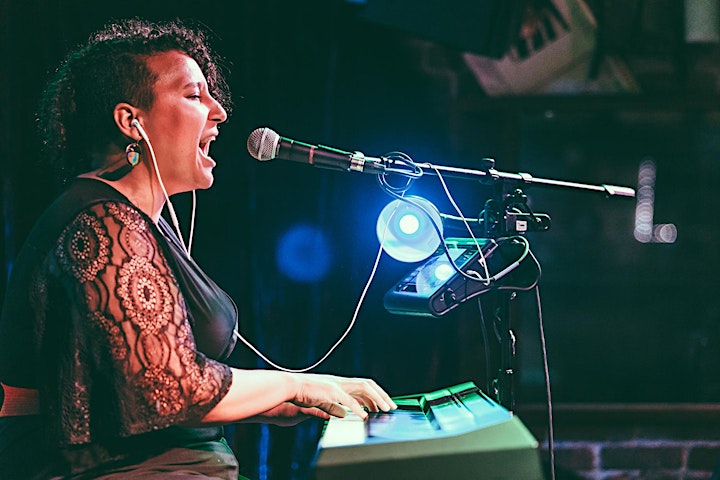 Addy plays guitar and sings and does a lot of live-looping. He sings basslines with his mouth through a bass amp and plays a drum kit while singing over his loops. It's really cool stuff.