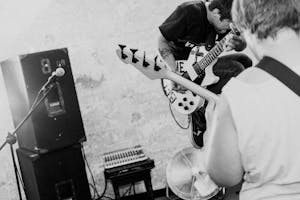 Upstate NY rising indie rockers Second Suitor join CT. powerhouse Bonsai Trees and Cinema Stare for a great 3 band bill.
In the fall of 2017, Tyler Reed wrote a set of songs that felt different. After six years, 4 records, and hundreds of shows across the US, his band Lila Ignite had gone on hiatus. The time was right to make a change. Over one weekend in October, Tyler brought 5 new songs to his friend's studio in Philadelphia, and by the end of the weekend, Second Suitor's debut EP was born. Released in November 2017, The Sky is Falling Down, features Tyler performing every instrument. Espousing a 100% DIY ethic, Second Suitor is a labor of love and passion, exemplified by their live shows, where Tyler is often joined by a rotating cast of friends. Second Suitor isn't just the next chapter. It's the start of a new story.
LEARN TO GROW out and about now!
A self-described tumultuous indie rock quartet, Connecticut's Bonsai Trees was founded in 2011 by members James MacPherson and Nick Sokol. Based in Hartford, the band is rounded out by Larry Sniscak and Dan Spence, solidifying their energetic, yet introspective, lineup. Having accumulated nearly 150,000 Spotify streams on their current discography and maintaining a seemingly relentless touring schedule, Bonsai Trees is everything but slow-moving.
Often categorized as indie-rock with distinct traces of emo influence, Bonsai Trees has been traveling the United States in support of their most recent independent LP ​Learn To Grow (​ released May 3rd, 2019), their third full length album. An energetic and melodic 10-track collection, ​Learn To Grow i​ s filled to the brim with memorable hooks and turbulent emotion. With extensive North American touring history (and an unprecedented catalog of releases), the band has been laser-focused on recording a new EP, a body of work which they believe is 'bigger and better' than all prior releases. Although a release date is yet to be announced on the upcoming EP, Bonsai Trees is poised to keep all eyes on them.

Cinema Stare is a band from Connecticut featuring former members of Milkshakes, Loner Chic, Carlos Danger, and Dear Pines among many other emo projects well-known to the local scene throughout the 2010s. With a sound reminiscent of early 2000s acts like Taking Back Sunday, Senses Fail, and the Early November, the band are currently working on their first LP set for release in the spring of 2020.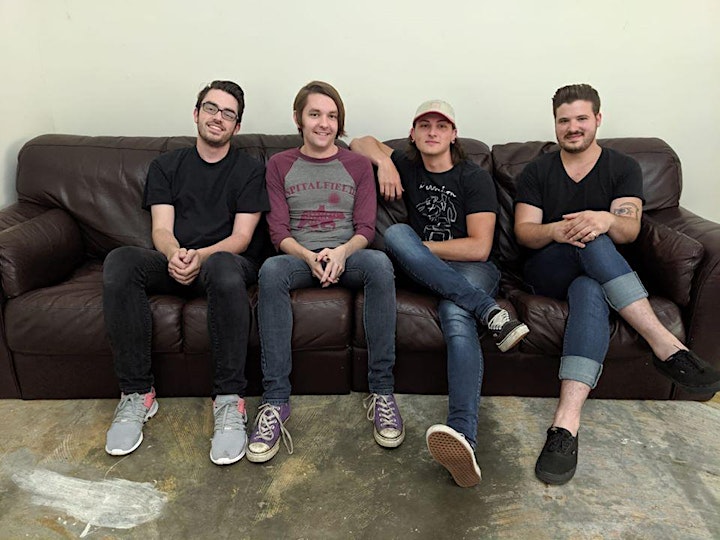 Indie Rock band from CT formed in 2010 by James MacPherson and Nick Sokol when they were unwillingly matched together for a project in high school Spanish class. As it turns out, the two lived very close to each other and both had a passion for music. The two formed BONSAI TREES. Since the formation, James and Nick have put out a full length album (Minimalist) and an EP (Live Free And Die), and are currently (as of 5/5/17) gearing up the release of their second full length record "Not Bitter" which saw the release of its first single "You Owe Me" in April 2017. Bonsai Trees draws great influence from The Strokes, Muse, Say Anything, and Nirvana. They're combination of high energy rock with catchy pop hooks has created a unique sound that they have found hard to describe, but here is a real life testimony on that subject.

"You guys aren't really indie rock. You're indie rock, but like...harder." -Michael Ross Feldman, 2017.