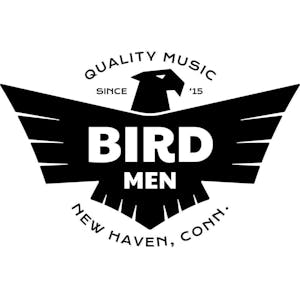 The Sunday Buzz Matinee from Cygnus Radio
The Birdmen, Seth Adam, Frank Critelli
Roots, Americana  matinee with three of our areas finest acts.
The Birdmen are Johnny Java (bass), John LIndberg (electric guitar), Johnny Memphis (vocals/guitar/fiddle), and Richard Neal (vocals/guitar/mandolin/banjo).
All four are longtime musical collaborators of James Velvet. Shortly after his untimely passing they decided to carry on performing music either composed by James or associated with his many musical personas.
The Birdmen's sound is based in American roots music. It blends acoustic folk, rock-and-roll, blues, soul, swing styles.
In addition to James' songs, the Birdmen have recently added a number of compositions by Richard Neal to their stage repertoire.
Singer/songwriter Seth Adam writes compelling, genuine songs with honest lyrics. Taking cues from artists like Counting Crows, Tom Petty, and Jason Isbell, he creates his own brand of Americana rock & roll.
Hello, my name is Seth Adam.
It is unconventional to offer a biography written in the first person. As the cliché goes, rules were meant to be broken...
I am a 43 year old singer/songwriter born and raised in Connecticut. I reside in the great city of New Haven. I've been playing music, in one form or another, since I was 5 years old. I got my start playing in front of audiences when I was in the elementary school chorus. Rock & roll got a hold of me just before my teen years, and I performed my first "rock & roll band" show at one of those old moose/elk/insert-animal-type halls when I was 14. I've been hooked on the rock & roll ever since.
Here's the part where I tell you what I am currently doing with my career.
2016 was a turning point in my career as I wrote and recorded songs out of a hobbled together, home studio space. Playing all of the instruments, engineering, producing, and everything else-ing on my own resulted in an EP called East Rock. The experience inspired me to continue to do much of the same for the foreseeable future, foregoing using the formal recording studios. In January 2018, I released a single (and video) called 'Anytown,' written in response to the events in Charlottesville VA the summer before. Currently, I am writing and recording songs for a full-length album as well as wrapping up an all-acoustic version of my 2007 release, Where You Come From, celebrating the 10 year anniversary of the original.
Here's the part where I give you some history, drop some names, and tell you about some influences.
I describe my music as singer-songwriter/Americana/folk/rock. That's a lot of sub genres, but probably the best way to characterize it. My earliest influences were Elvis Presley, Johnny Cash, and Kenny Rogers. My dad used to play their records for me when I was a kid. Though the teenage years were my hair-metal, progressive-rock, and grunge phases, I find the music I write now to be the most heartfelt. My biggest influence is Counting Crows with Led Zeppelin coming in at a close second place. In recent years I've come to nearly deify The Beatles and Son Volt. Ryan Adams, Jason Isbell, and Wilco have also been tremendous influences on my work.
I love making music. It's how I make a living. It takes a lot of work and it pays off. In 2007, my song 'Get Out' was licensed to Volkswagen for their Sights & Sounds campaign. In 2008, then-Fox entertainment columnist in NYC, Roger Friedman, called me "the hardest-working, best live act in indie rock." In 2010, I received a nice hometown nod from The New Haven Advocate's reader's poll, winning the Best Rock Band category. For my 2013 release, "Steel Tempered Pride," I had the good fortune of working with David Immerglück, guitarist for Counting Crows, James Maddock, and Camper Van Beethoven. In 2016 I was nominated for Male Performer of the Year for The New England Music Awards, and again in 2017 for Songwriter Of The Year. Through the years, I've opened for Grammy-winning Steep Canyon Rangers, Grammy-winning Robert Cray, Tonic, Vertical Horizon, The Alternate Routes, Will Hoge, Gary Louris (The Jayhawks), Ken and Drew from Sister Hazel, Kyle Cook (Matchbox Twenty), and Mayer Hawthorne.
I also like dogs. I think they're cool.
See you soon,
-Seth Adam, January 2019

Frank Critelli writes and performs songs, talks on the radio, pours the beer, and does the dishes. But really, he's just a gardener.
His songs are available on compact disc and for download at places like Bandcamp and CD Baby.
Sometimes he performs solo, and sometimes he is accompanied by one or more musical co-conspirators. Over the years he's played in streets and subways, clubs and coffeehouses, barrooms and classrooms, colleges, festivals, theaters, and (most recently) in his kitchen.
The Local Bands Show w/ Rick Allison and Frank Critelli can be heard on WPLR - 99.1fm in New Haven, CT, and CygnusRadio.com.