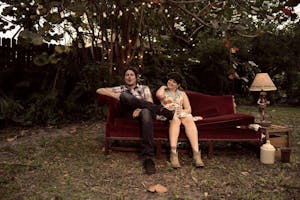 Soulgrass, New Grass, Old Grass, Bluegrass.
Hailing from South Florida, The Copper Tones bring sunshine wherever they go. Roots music with a favorable twist of Soul, Rock, Americana and more, they've coined their genre as "Soulgrass." This group of talented and diverse multi-instrumentalists give a performance not to be missed! Voted Ft Lauderdale Magazine's Best Live Act of 2017 and named one of Shutter 16 Magazine's Top 15 Breakout Artists of 2018; The Copper Tones have gained recognition both nationally and internationally.
We are an original band with humble beginnings in the Black Rock section of Bridgeport, CT. We cut our teeth there with three hour shows filled with a wide variety of covers and increasingly more originals as time went by. Our self titled album, featuring 9 originals, was released in 2012. Since then we've been busy playing bars, festivals, weddings, parties, benefits and all sorts of gatherings as we built our loyal following of Gnomies. We can now be found at some of those same gatherings, but also at some well known venues such as Infinity Hall(Norfolk,CT) Palace Theatre(Stamford, CT), Wall Street Theater(Norwalk,CT) and many others throughout New England and beyond. Our second album was released this past January and is titled "IX". It is dedicated to our late friend & bass player Martin "Marty" Van Buren Amidon IX. The most talented musician any of us have ever played with. We have new music coming in 2019 and shows in CT, NY, PA, NH and more. We hope to see ya around and we hope you'll hop on this train and join us on this ride.