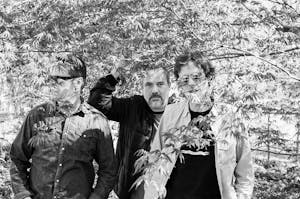 Triple Shot of the Rock & Roll for your Saturday night.
The tried and true band The Figgs, which has a worldwide fan base, a hearty discography, and has toured and recorded several times with the legendary Graham Parker, celebrated the year 2013 by turning 25. This occasion was made even more special by the release of "1,000 People Grinning: The Figgs Anthology". It's one of the band's greatest achievements to date. And that says a lot as the Figgs (Mike Gent, Pete Donnelly and Pete Hayes) have been playing together since the trio was in high school in Saratoga Springs, N.Y.
Since the rock outfit's inception in 1987 the band has spent the better part of the past 25 years touring, recording and working on a variety of acclaimed side projects.
The Anthology's 25 glorious tracks are stuffed with Kinks-inspired power and melodies, vibrant harmonies and sonic experimentation ala The Beatles and the best of The Band, a touch of NRBQ's stoner grooviness and a grit and youthfulness akin to the best rock bands from The Who to the Ramones.
Graham Parker came across the Figgs after the band signed to Capitol Records (which released The Figgs' 1996's Banda Macho) recruiting the band to back him on tour. A 1997 double-album live release on Razor & Tie, The Last Rock N Roll Tour, was the fruit of that initial tour, but the band has continued to work with the iconic singer-songwriter, including the 2010 live Graham Parker DVD Graham Parker & the Figgs: Live at the FTC.
Although the three band members now live in Boston (Gent), New York (Hayes) and Philadelphia (Donnelly) respectively, they frequently get together to tour or record whenever possible.
There's no question the Figgs are one of America's most enduring rock 'n' roll bands. The new Anthology is a testament to their sheer love of music, as well as their drive, energy and power as one of America's greatest, yet grossly unknown, rock bands of the past 25 years
Rock's Lord of the Rinks
Few rock bands have been featured in both Sports Illustrated and Billboard. Few have played both punk-rock clubs and Harlem's Apollo Theatre. Few have appealed to fans young and old. But the quirky 100% hockey-rock Zambonis have somehow prevailed—impressing music snobs, sports freaks and critics simultaneously.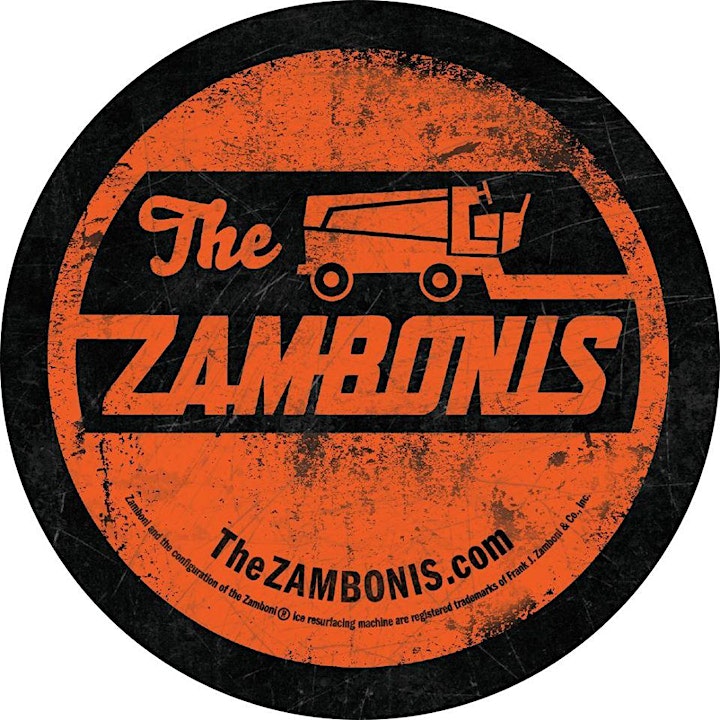 "Big Fat Combo is a super cool band- it's hard to put it any other way. They play rootsy American music, mixing well crafted originals with a surprising pick of left field cover tunes. A solid rhythm section featuring stand up bass, a charismatic hero-type front man and a guitarist who makes the most wonderful bunch of noises come out of his instrument, all combine to a groovy rock experience.. Their debut CD may be taking longer to finish than the latest Axl Rose piece, but it will be worth the wait."