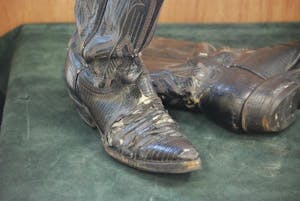 The Meadows Brothers , Noble Dust, Pat Stone
$5.00 - $10.00
Tickets At The Door
Sunday Funday Folk Americana show.
Ian and Dustin Meadows have been playing music together for most of their lives. In 2011, they made the decision to leave the band they were playing in, and strike out on their own as a duo. Their distinct brand of roots music draws inspiration from a huge list of influences; combining Folk, Blues, Country, and Rock n' roll genres into what The Boston Globe calls "An engagingly twangy sibling sound all their own."
The brothers' original songs; which they typically write together, have been praised for their emotive, relatable lyrics and memorable hooks. Several of their tunes have won awards, and been covered by international acts.
Over the past few years the brothers have played hundreds of shows all over their native New England, the Midwest and Great Lakes regions, and down the Eastern seaboard , continuing to hone their craft, while making new friends and fans along the way. While Dustin was a sophomore in high school in 2012 they released a self-titled CD, in 2013 created a home-recorded, screen printed demo CD affectionately titled "Homegrown", and recently released "Won't Be Troubled"
Praise for "Won't Be Troubled" " I am a sucker for a song that really tells a story. The brothers have a keen ability to really rock, whether it's with just two guitars and two voices or introducing percussion and electric guitar, but it's when they bring it down slow and mellow that the harmonies and tenderness of their music shines incredibly bright. Lonesome Pine Company is a great story song, the narrative is easy to follow and really portrays a sense of working in the wilderness, the loneliness and emotion that ensures, or perhaps something even deeper embedded in the tale. Brian Carroll, Redline Roots
"With vivid storytelling, each track becomes a journey into a different place. The teamwork from the brothers is really felt in this album. The guitars feed off each other and the vocals pair together perfectly during the harmonies. While Won't Be Troubled is not straight from the heartland, it comes close enough to match for being hundreds of miles away." - Sean Lynch, WSBU
A motley collection of reformed band geeks, Noble Dust fills festivals and tiny living rooms alike with their dynamic, lyrically-driven progressive folk pop. Their thoughtfully-crafted backdrops, ethereal vocal harmonies, and intricate horn melodies culminate to create a sound that is at the same time otherworldly and familiar. The group released their eponymous debut EP in December of 2015 and has since shared the stage with Dietrich Strause & Zachariah Hickman, Adam Ezra Group, Session Americana, The Appleseed Collective, and Ian Fitzgerald. Noble Dust received a grant from Club Passim's Iguana Music Fund to complete their first full length album, And The Tide Rises released in April 2018.
I started playing music when I was 13 and I can't imagine my life without it. Check out my band, Pat Stone & The Dirty Boots at www.patstoneandthedirtyboots.com!
I can play about 60 modern and classic cover songs and I'm always learning something new.