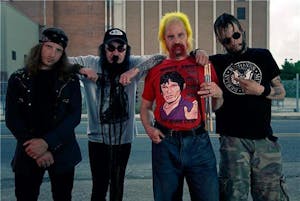 The bad ass backing band of GG Allin continue their sonic rampage.
The Murder Junkies were the last backing band of notorious punk rock performer GG Allin. After Allin's death, his brother and bassist Merle Allin, guitarist William Weber, and drummer Dino Sex decided to continue the band without GG. They recruited a new singer Mike Denied, and have released the album Feed My Sleaze. The band tours sporadically and has gone through several line up changes.
The most comtemporary singer has been J.B. Beverley, a musician from the Washington DC area who fronts two other bands, The Little White Pills and The Wayward Drifters. Jeff Clayton of Anti-seen has also toured with the Murder Junkies during some of the 1990's and during the 10th and 11th anniversary of GG's death.

LEWD LOVE, BETTER OFF-BITTERNESS, AND A DEMAND FOR BEDEVILING ROCK'N ROLL. A PRODUCT OF PRIVATION, KILLER KIN WAS FORMED IN THE WINTER OF 2019 BY MATT & CHLOE.
BAD BAD MINDS AND BLACK LEATHER BINDS. A LITTLE CREEP N' CRAWL FOR ALL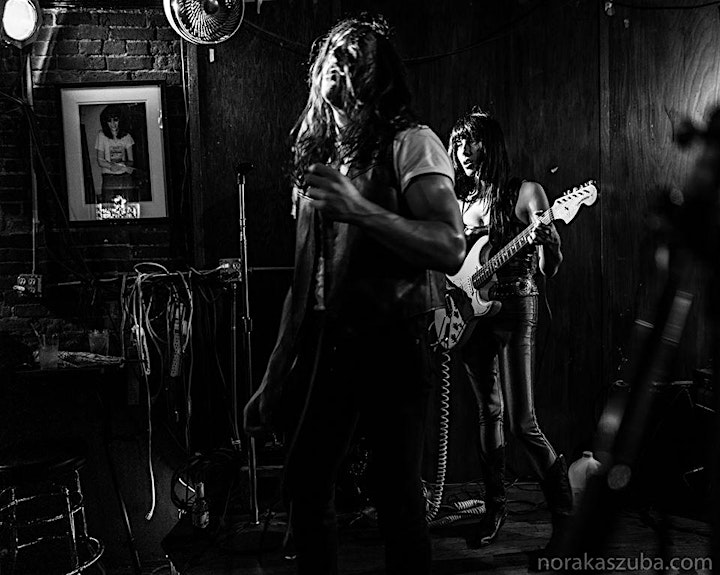 The Murder Junkies is an American punk rock band, best known for having been GG Allin's final backing band before his death.
They perform songs from Allin's back catalog as well as their own original material.

Originally active from 1993-1999, the band reformed in 2003 and have been active ever since.

Current Lineup:
Merle Allin - Bass
Donald "Dino Sex" Sachs - Drums, Vocals
PP Duvay - Lead Vocals
Duane Rollick - Guitar, Vocals