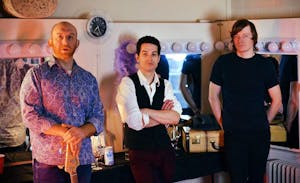 The Right Offs
Ditch Boys
The Warhawks
The Bobby Lees
$5.00
Tickets At The Door
Let's Rock & Roll New Haven! 4 bands for $5 bucks........ you do the math.
The Right Offs are a New Haven, CT., USA based rock n' roll trio who consistently channel every ounce of joy, grit, and energy they can muster into their music. Fronted by the soulful and instantly memorable vocals of singer/songwriter/guitarist Maxwell Omer, the band also includes the dynamic rhythm section of Than Rolnick on bass/backing vocals and drummer Bob Rock. Of their live performances the New Haven Independent said "The Right Offs sounded tight, even tighter than the band is on its last release, and more ferocious, raging around the twists and turns in the band's clever, tightly wound material," while the #NewHavenMusic blog called one of their shows "one of the most high energy performances at Cafe Nine in recent memory...".
In 2016 The Right Offs self-released their debut album Quiet Down to rave reviews in local press. Chip McCabe's 'The Metal Dad' blog named Quiet Down as the best nonmetal album of 2016, while the 'Twangri-La' blog commented, after a favorable review of the album, "I can only imagine their stage presence." In 2017, NYC's The Deli Magazine named The Right Offs as one of the Best New England Emerging Artists of the year, putting in writing what everyone already knew: The Right Offs were quickly becoming a force to be reckoned with.
And now, with the release of their new three song EP Fire In a Theatre, The Right Offs are ready to begin their next chapter. As the first fruit of a nearly year-long recording process, Fire In a Theatre is a resounding reaffirmation of the band's core strengths as an explosive live band and accomplished songwriting team. In addition, the three songs presented on the EP break new stylistic ground for the group, building upon their garage and blues roots but with newfound confidence, maturity, and focus on songcraft and production. With several new releases planned for 2019, Fire In a Theatre provides an enticing and worthy taste of what is yet to come. True to their name, The Right Offs are poised and energized for what's next and, as a result, right where they belong.
"New Haven's latest sweet-heat candy treat, the city's power-pop surprise." - The Deli Magazine
Ditch Boys is a garage punk band based in New Haven and made up of Mike Holler, Eric Mooney, Marco Carotenuto, and James Dorsey -- four boys from the Valley. First meeting in the halls of Shelton High, the boys were generally indifferent to each other until discovering their shared love of first-wave punk. Soon after, the band hit the ground running with jangling guitars, frenetic backbeats, and bar-room gang vocals, offering up a freewheeling slice of the American rock 'n' roll dream. Ditch Boys have released one EP to date -- "Seven Minutes With Ditch Boys." Spend seven minutes with these boys now.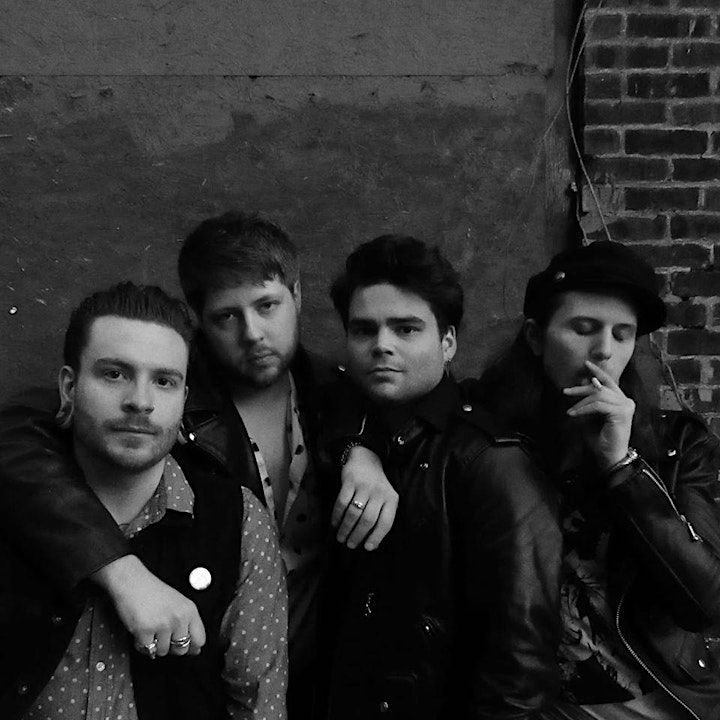 Formed in Gloucester City, New Jersey, The Warhawks have established themselves as one of the premiere rock and roll bands of the Delaware Valley music scene. Blending elements of punk with garage rock and indie pop, cousins Matt Orlando, John Bilodeau, Pat Bilodeau, and longtime friend Tom Lipski have performed across the United States, releasing a dozen EPs along the way that have received nationwide college radio airplay as well as rotation on Philadelphia's WXPN and WMMR. Their heavy hitting, guitar driven tracks are highlighted by well crafted melodies and powerful harmonies.
Known for their explosive and razor tight live sets, The Warhawks have shared the stage with internationally touring acts including The Menzingers, Christopher Owens, White Reaper, Sticky Fingers, Dune Rats, and DZ Deathrays. They have also been featured as group vocalists on Beach Slang's 'Everything Matters But No One Is Listening'.
Debut LP 'Never Felt So Good' out January 2019.
The Bobby Lees are a bone-shaking Garage Rock band out of Woodstock NY.
Their new track 'GutterMilk' and upcoming album were produced by underground punk-legend Jon Spencer of the Blues Explosion. Audiotox UK said "Their raw and unapologetic energy promises to make you feel alive!"
Find them and see for yourself.
In the past year, they've opened up for The Chats, The Black Lips, Boss Hog, Shannon & The Clams, The Nude Party, and Murphy's Law. They will be touring the East coast and midwest throughout 2019.