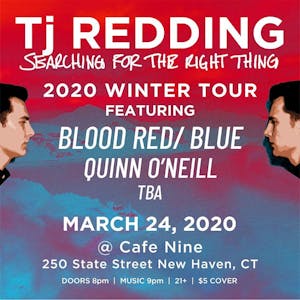 Tj Redding of Might Tortuga brings his solo project to Cafe Nine
The solo project of Mighty Tortuga's Tj Redding features a combination of acoustic rock and singer/ songwriter tunes. Hailing form the inspiration of The Maine, This Wild Life, and John Mayer, Redding's sound pleases the ears of many different genre enthusiasts. His debut single "Searching for the Right Thing" was released on January 31, and has been featured on local blogs and radio stations such as CTVerses and Radio 104.1. The highly anticipated debut album "Things I Should Have Said" is set to release in Summer 2020.
Independent rock duo from North Haven, CT, blood RED/BLUE can be dated back to a Kindergarten classroom in 2001 where Chris and Matt first met and became friends. Introduced to and inspired by music at a young age, the two began playing their respective instruments in elementary school. After years of on again off again practicing and playing together, the two went off to separate colleges where they would end up studying music and officially begin writing songs together. In November 2018, the first real song for blood RED/BLUE came to fruition and the two decided to officially begin pursuing the band. And the rest, is history in the making.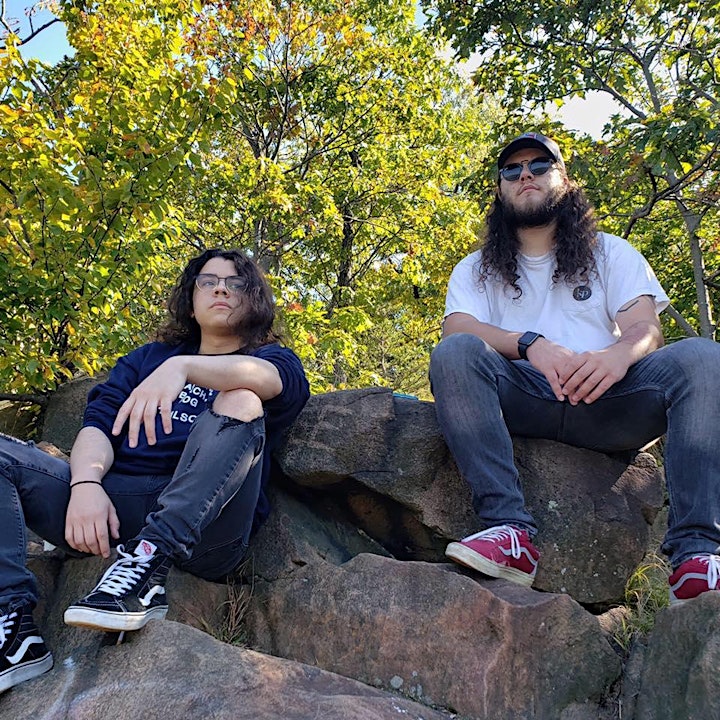 Quinn O'Neill