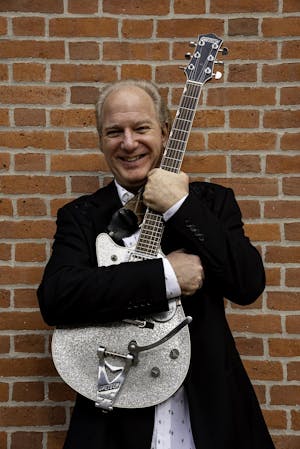 Get into weekend mode at our Weekly Wind Down Happy Hour!
Rob Obie
Frontman and creative force of new Haven favorites The Buttondowns steps out for a solo show.
The Buttondowns are a four-piece, original music band based in the New Haven, CT area. Earlier this year, the band released a new 4-song EP titled "Top of the Pops," which was recorded with music industry veteran (and past Connecticut Producer of the Year winner) Vic Steffens at Horizon Studio in West Haven, CT. This new EP is the band's second collaboration with Steffens. In late 2017, The Buttondowns released an 11-song CD (all original compositions) titled "Volume & Tone," which was also recorded with Vic at Horizon Studio.
Band members are:
Robert Obie – Lead vocals, rhythm guitar and songwriting
Eric Bloomquist – Bass guitar and backing vocals
John Santarsiero– Drums and percussion
Nathaniel Hintz – Lead guitar and backing vocals
The Buttondowns' latest recording "Top of the Pops" is filled with carefully crafted tunes that sparkle with catchy hooks, punchy arrangements and wistful lyrics. The band's sound is retro-based, but 100 percent focused on contemporary listeners. It's Garage Pop: the feeling of yesterday – and the sound of today!