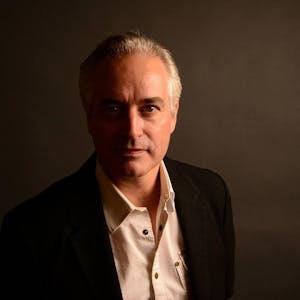 Wesley Stace: A Tribute to John Wesley Harding feat. Robert Lloyd
Joe Flood
$18.00
Tickets At The Door
A Tribute to John Wesley Harding  feat. Robert Lloyd
Contemporary singer-songwriter and Cabinet of Wonders impresario Stace pays tribute to the legendary songwriter John Wesley Harding.
Throughout the '90s and '00s, which included his tenures at Sire, Rhino and Hollywood records, John Wesley Harding regularly toured in a duo format with noted mandolin, accordion and keyboard player, Robert Lloyd. This was at the very dawn of Unplugged, before even house concerts. Once described as The Metallica of McCabes, the duo's performances were acknowledged to be the high watermark of contemporary live performance (in venues that held about one hundred people).
Wesley Stace (Yep Roc) has coaxed Lloyd out of retirement to pay tribute to the legendary songbook of John Wesley Harding. All Harding's favourites will be represented and painstakingly recreated, from Modern Rock staple The Person You Are to 120 Minutes Video of the Week The Devil In Me; via Kill The Messenger and The Truth, memorably performed on the Tonight Show, to Scared of Guns, recently amended and released on Appleseed Records' anniversary collection.
Since Stace's critically lauded debut "Self-Titled" in 2013, he has played many of Harding's songs live, but here he's happy to let his own songwriting take a backseat to the master's: "I feel an extraordinary kinship with these songs. It's as if I wrote them." Harding himself has endorsed this tribute: "I am deeply honored, and glad to be as far away as possible."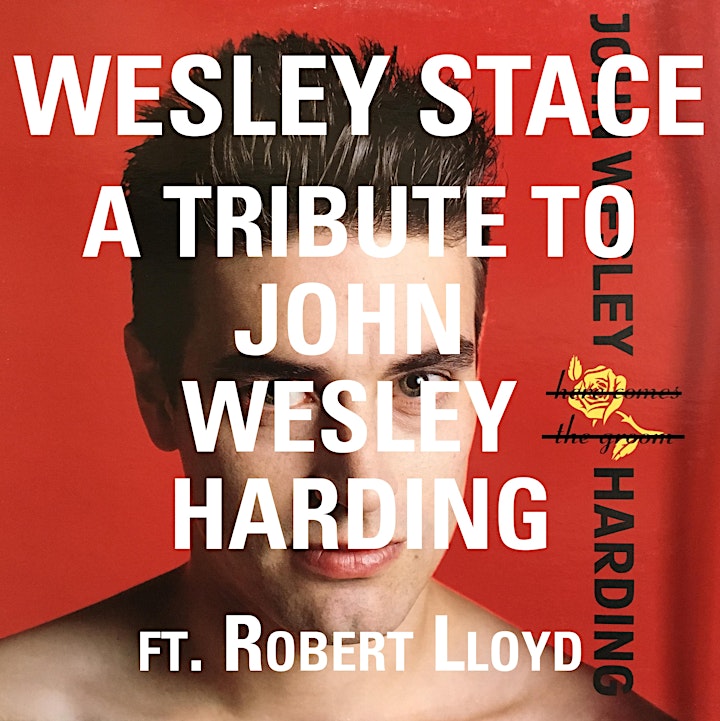 Songwriter and multi-instrumentalist Joe Flood has traveled a long musical road. He worked the streets of Paris with the Lost Wandering Blues and Jazz Band whose alumni include Madeleine Peyroux, written songs with Levon Helm of The Band, won a Gold Record for his work with Blues Traveler, and had on stage and studio encounters with such giants of American music as Pinetop Perkins, Dr. John, Allen Toussaint, and John Sebastian. He has released five albums under his own name and been featured prominently on several albums produced by Eric "Roscoe" Ambel; written and recorded with stalwart roots rockers the Bottle Rockets and producer/artist Jono Manson; had his song sung on the Conan O'Brien Show by country singer Laura Cantrell and had the thrill of hearing legendary jazz great Doc Cheatham soloing on a recording of another. Along the way he has played with tap dancers in New Orleans, Cuban musicians in Key West, Florida, gypsies in France and Italy, and done stints as a sideman with The Band's Rick Danko, Eric Andersen, Kelly Willis, Happy and Artie Traum, Mojo Nixon, Tom Russell, Sylvia Tyson, Greg Trooper…and the list goes on.
​
In 2012, Joe released an album of ten translations of the great French songwriter Georges Brassens produced by Eric Ambel and featuring Garth Hudson of The Band. In 2013 he co-produced with guitarist Mark Herschler a record by his Lost Wandering mentor, Danny Fitzgerald.
His 2015 release, "Songs From the Bend in the River" (Jungle Curry Records) is a tribute to three 19th Century songwriters from Middletown, Connecticut where Flood grew up. The album is the product of three years of research funded by a grant from the City of Middletown and another from the Connecticut Commission on the Arts, which culminated in a multimedia performance piece for 12 musicians and 8 narrators presented at Middletown High School in April of 2015.
​
"A Troubadour's Tour of Historic Nantucket," a collection of ten songs inspired by historic sites on Nantucket island was released by the Nantucket Historical Association on June 30, 2017 with a concert at the Nantucket Whaling Museum.
Another new release, "All Roads Lead to the Blues," new original songs exploring blues forms and themes and their connections to Afro-Cuban, gospel, rock 'n' roll, and country music, will be released within the year.
​
​