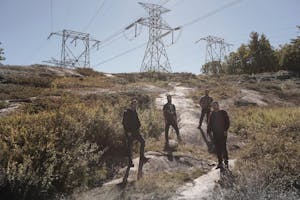 A triple bill of heavy hitters for your Friday night listening pleasure.
Wess Meets West infuse elements of Electronic Music and Post Rock to blend otherworldly soundscapes. They have been featured in Paste Magazine, Electronic Musician magazine, Premier Guitar, NPR Morning Edition, CBS, Wrangler, ESPN's X-Games and most recently, Spotify's Deep Focus Playlist which has over four million plays. Wess Meets West has been labeled as a "Top Ten Bands from CT You Need to Know" and a "Top Up-And-Coming Connecticut Bands to Check out in 2016." 2017 Best In State CT New England Music Awards.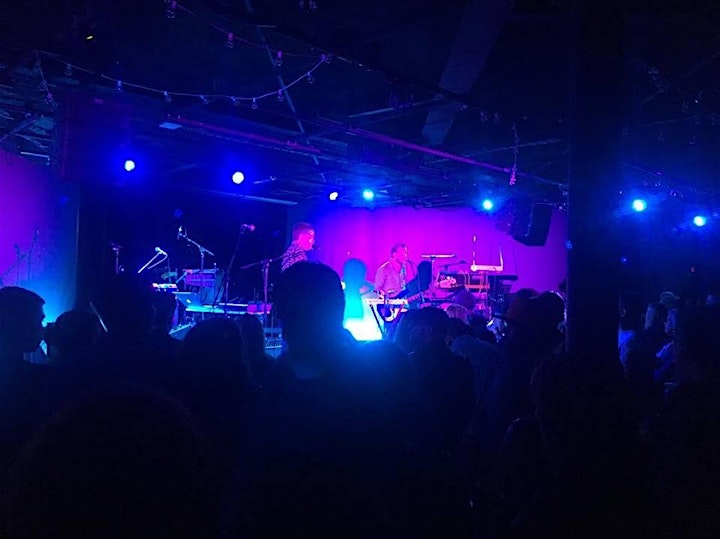 From the back of the bar, Ports of Spain instantly scan as a full band, so it's a shock to discover their mathy shoegaze-pop is constructed by just two musicians . Ilya Gitelman uses octave pedals and loops to play lead, bass and rhythm guitar simultaneously, while Sam Carlson contributes vocals, keyboards and drums. Don't be fooled -- Ports of Spain are not another band that trades directionless loopy jazz odysseys for pure songcraft. Their equipment never gets in the way of their complex melodies. They write actual songs, consistently avoiding complication for the sake of complication. They juggle tons of ideas in every song, creating a noise that's consistently about to fall apart. That it doesn't is incredible by itself. Their brilliant songs may seem like a bonus under these circumstances, but don't underrate Ports of Spain. Even as these two guys spew chaos into crowded clubs, their songwriting is always there to remind you why a grounding in planned songcraft keeps so many of the best bands tethered to excellence. Ports of Spain belong in their company. Ports of Spain have played with bands like The Dodos, Tera Melos, Hospitality, Beach Fossils, Fang Island, Pissed Jeans, Pile, ONWE, Speedy Ortiz, Morning Teleportation, Kal Marks, The Paper Kites, and Solids.
"Ports of Spain is a small band with a large potential for success."
- Paste Magazine
"Gitelman re-creates parts he played in the studio — sinewy chord progressions, sub-octave bass riffs, surf-rock strumming patterns and arpeggios — without necessarily being constricted by them, and also sings. Carlson croons bright melodies, plays tom-driven beats, bashes cymbals and works a keyboard with one hand. Each man's routine is a tightrope act, synchronized with the other's."
- The Courant
"Ports of Spain goes a sonic step beyond the two-man band paradigm."
- Connecticut Post
"New Haven's Ports of Spain are Worth Seeing Over and Over"
- The New Haven Advocate
"Winter's Teeth — a plinky, reverb drenched, airy, indie-rock song, replete with washes of background vocals tribal drums. The musical proficiency and layers of high quality production apparent on this track mark Ports of Spain as a band to watch."
- The Noise (Boston)
"fast-paced and experimental, catchy, surprisingly-not-better-known"
- Musicfyre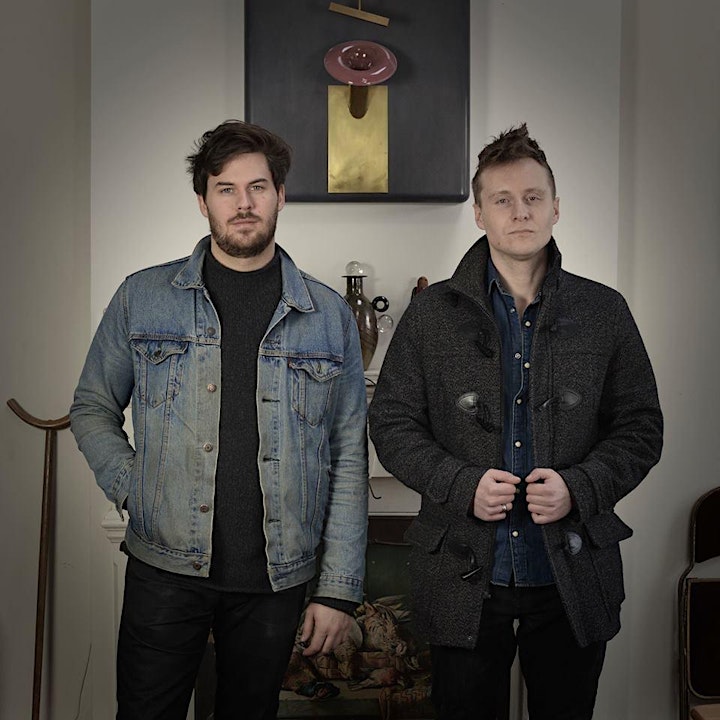 Live Well is an emotional punk band from the greater New York area. The music is nostalgic and feel good, with deep rooted lyrics.